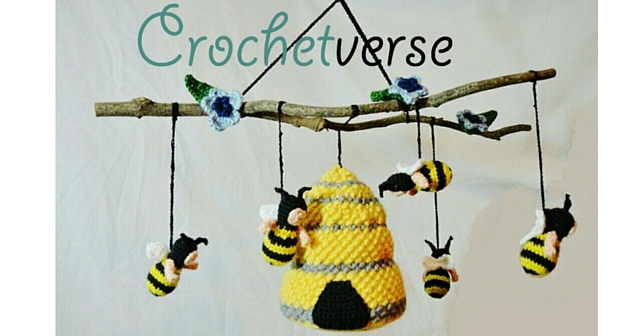 My favorite reason to crochet…BABIES!! I designed this sweet as honey crochet bee baby mobile pattern for my first nephew to fit his nursery theme considering he has some nursery wall decals that include wildlife and woodlands. I absolutely love the woodlands theme and this mobile was a great way to bring the whole theme to life.
Tiny little bee babies dangle from a real wood branch (that you can pick from your own back yard!, what's better than free supplies?!) The little hive is textured and bobbled, and if I may say so myself, this is a gift any new mom would love to get!
I'm currently making another smaller version of this mobile for his baby swings. He has a baby swing in his own home, of course, a swing at my house and a swing at the grandparent's house. My whole family and I spent ages looking for the best selling baby swing chair so that we could have 3 exactly the same. To make him feel comfortable and safe when his parents aren't around, we thought it would be a great idea to have very similar mobiles so that he would recognize them and know that he is in familiar surroundings. I'm making a smaller version of the hive for each swing chair and a couple of bees. It's quite an exciting and relaxing project to complete and I'm glad my nephew actually likes them!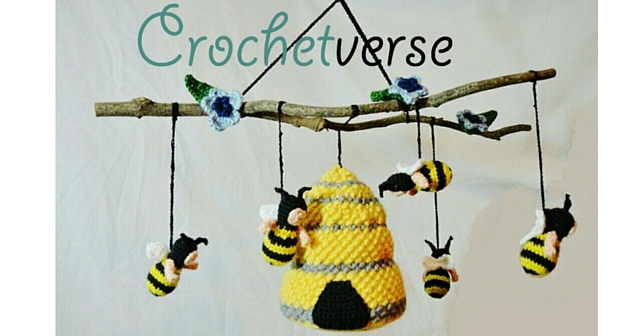 CLICK THE LINKS BELOW TO GET YOUR COPY NOW:
CLICK HERE TO PURCHASE ON RAVERLY!
CLICK HERE TO PURCHASE ON ETSY!
Then head right back here when you're done to show off your new art!