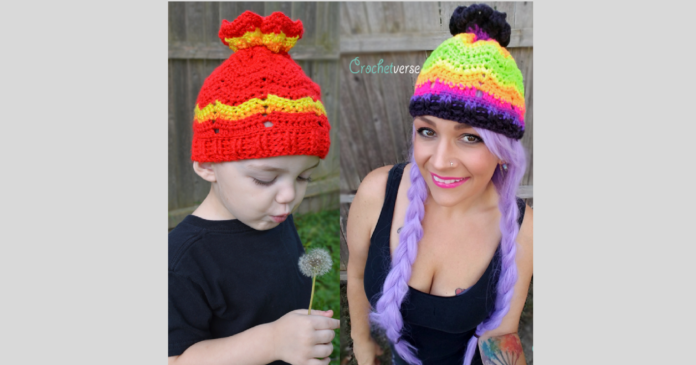 The Squiggles McGee Hat was designed for the 2017 Cancer Challenge hosted and organized by Sweet Potato 3
Please take a moment and read all about it, everything you need to know can be found here: http://sweetpotato3.com/2017-cancer-challenge-sweet-potat…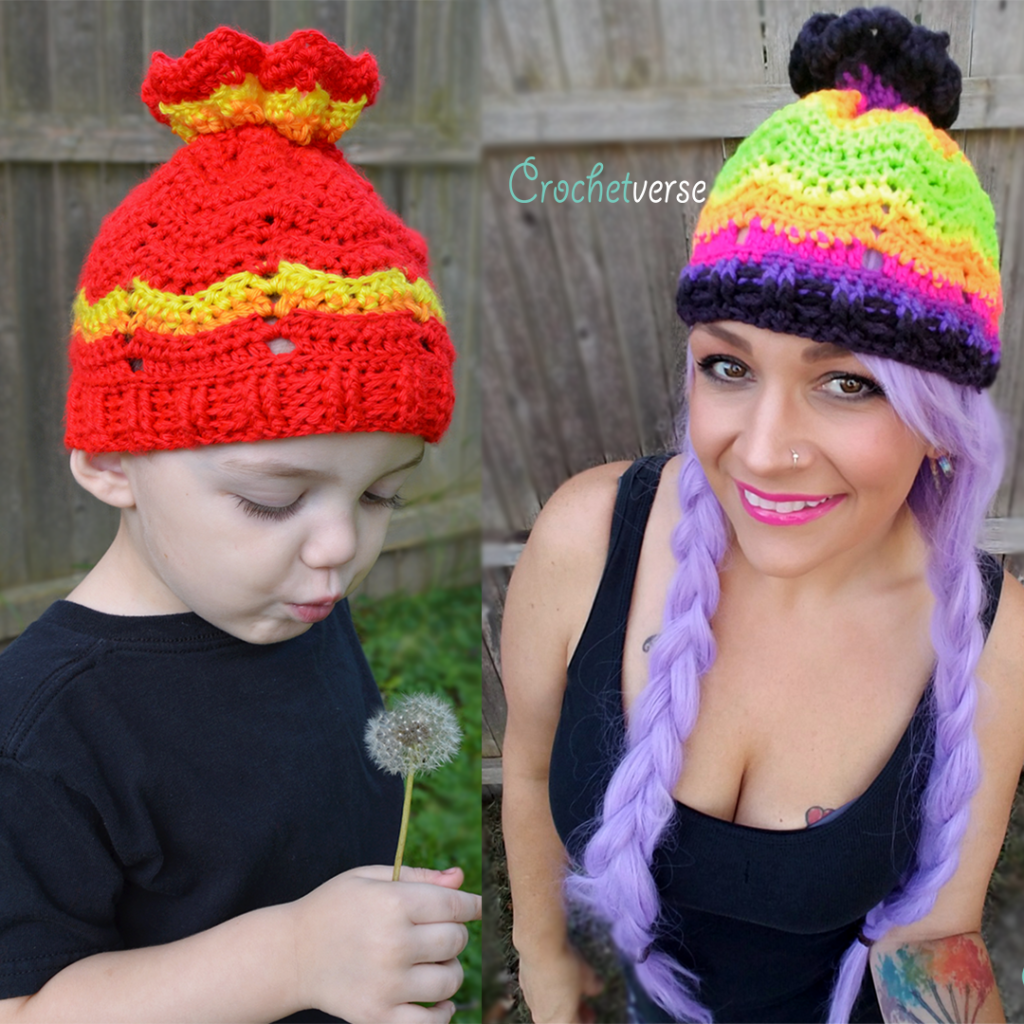 The hat will be a free PDF download for 48 hours only. Beginning 12:01am 10/7/17 EST through 11:59pm 10/9/17 EST.
There is NO code needed, simply add to cart and it will reflect as free.
LINK TO THE PATTERN DOWNLOAD: https://www.ravelry.com/patterns/library/squiggles-mcgee-hat
The hat comes to you FREE of charge, BUT by downloading or accessing the pattern; you pledge to create and donate at least one hat using the pattern (and hopefully more!) to the center, person, or cancer fundraiser of your choice.
After that, please create them as you wish for all the loved ones in your life.
This hat is intermediate level crochet and requires an H hook.
It has the following sizing:
Toddler: To fit head circumferences of 18-19"
Youth/Adult: To fit head circumference of 20-21"
Large Adult: To fit head circumference 21.5-22"
The hat is not overly tight in stitch pattern so there is a decent amount of give and spring to accommodate these ranges.
Please do not share the pattern, instead please direct them to this Ravelry link so each person may download their own copy and we may keep count of how many amazing hats you amazing folks are pledging to create <3
The information, pattern, and photos are copyrighted. Please use your own images to represent your work for sale. Please share the link to the pattern and not the link. If you credit Crochetverse as the designer, that is greatly appreciated.
Thank you and much love! – Stephanie (Crochetverse)