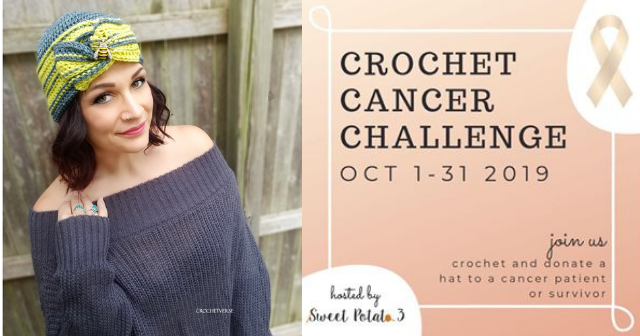 Join me for the 2019 #CrochetCancerChallenge ! Read more about this amazing challenge below and then follow the link BELOW EACH HAT IMAGE to my FREE patterns! UPDATE: ALL PAST CHALLENGE PATTERNS ARE INCLUDED! LINKS BELOW! CODE: CC2019
Long story short, each day in October 2019, an amazing designer will share with you a pattern for a hat for FREE! You will download that pattern and by doing so you PLEDGE to create and donate at least one of those hats to someone affected by cancer or a center that cares for those going through it.
Each hat features a color that coordinates with a ribbon color for a certain cancer. Mine is brain cancer. My husband's grandmother is an absolutely amazing human being going through glioblastoma right now. Her strength as she does is honestly mind-blowing to me and I pray for her daily. Join me in that if you would! <3
It is hosted by Sweet Potato 3, read more by CLICKING THE IMAGE BELOW: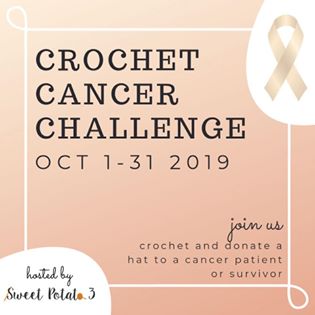 FIND MY 2019 PATTERN HERE, Code CC2019
https://www.ravelry.com/patterns/library/bee-hopeful-beanie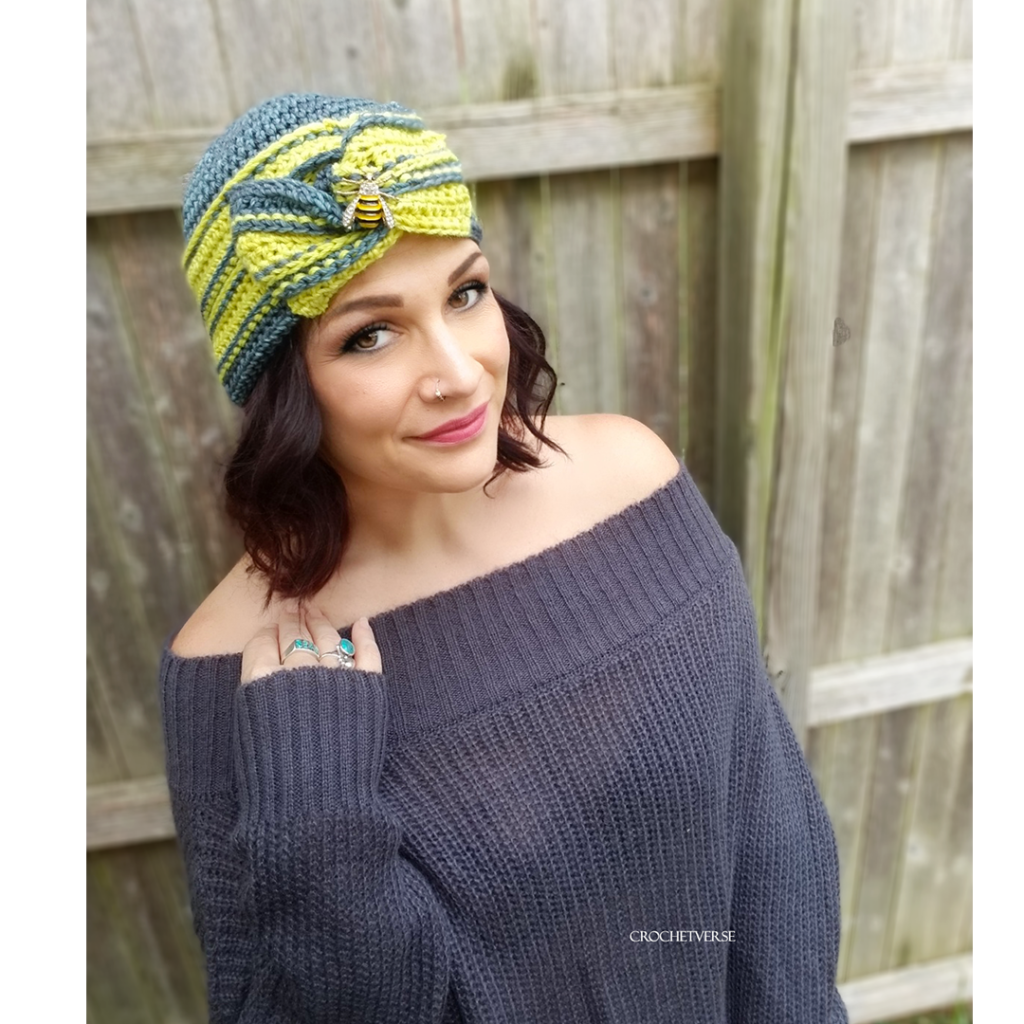 In effort to get as many pledges for the cause, I am also included FREE for a PLEDGE, these patterns! CODE to enter upon checkout: CC2019
YOU CAN HAVE THEM ALL BUT YOU MUST CHECKOUT FOR EACH SEPARATELY! Ravelry only allows one coupon code per transaction.
Berry Fields Hat: https://www.ravelry.com/patterns/library/berry-fields-hat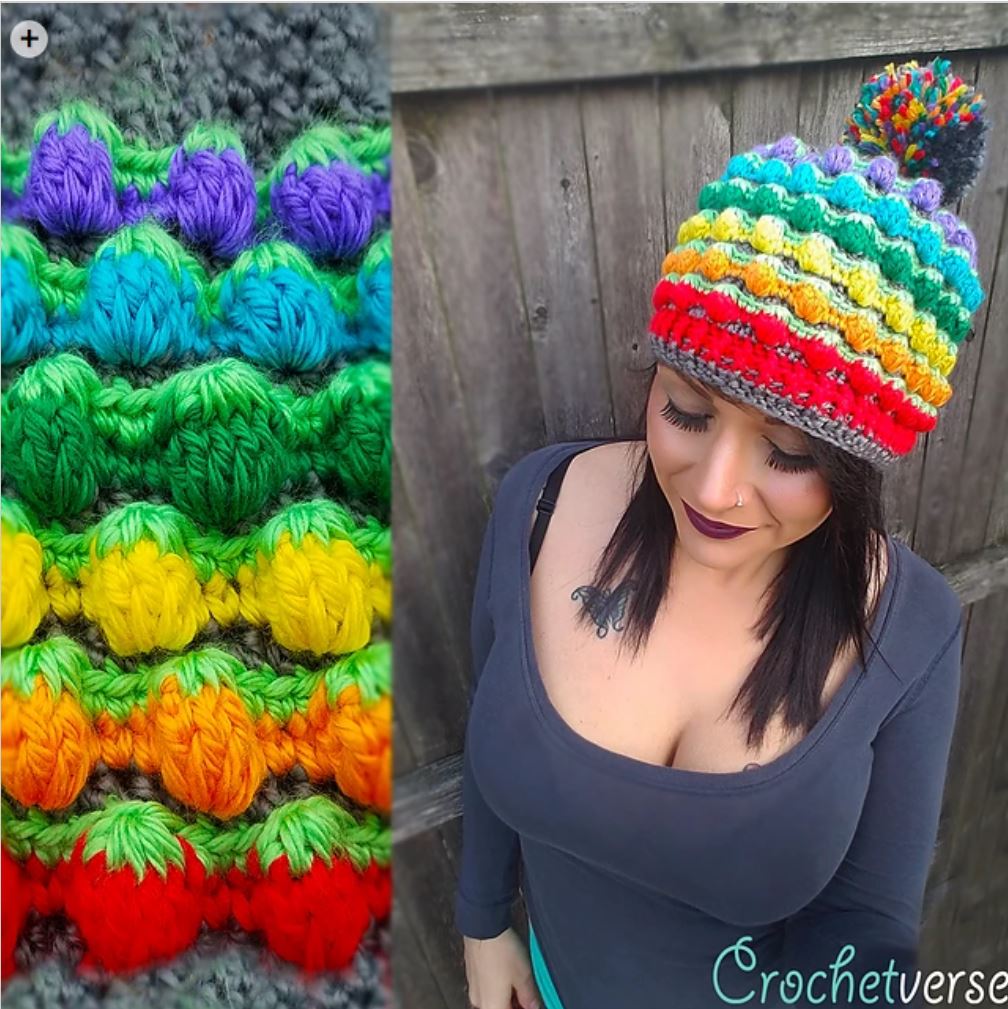 Tie Knot Beanie: https://www.ravelry.com/patterns/library/tie-knot-beanie
Mermaid Cable Hat: https://www.ravelry.com/patterns/library/mermaid-tail-cabled-hat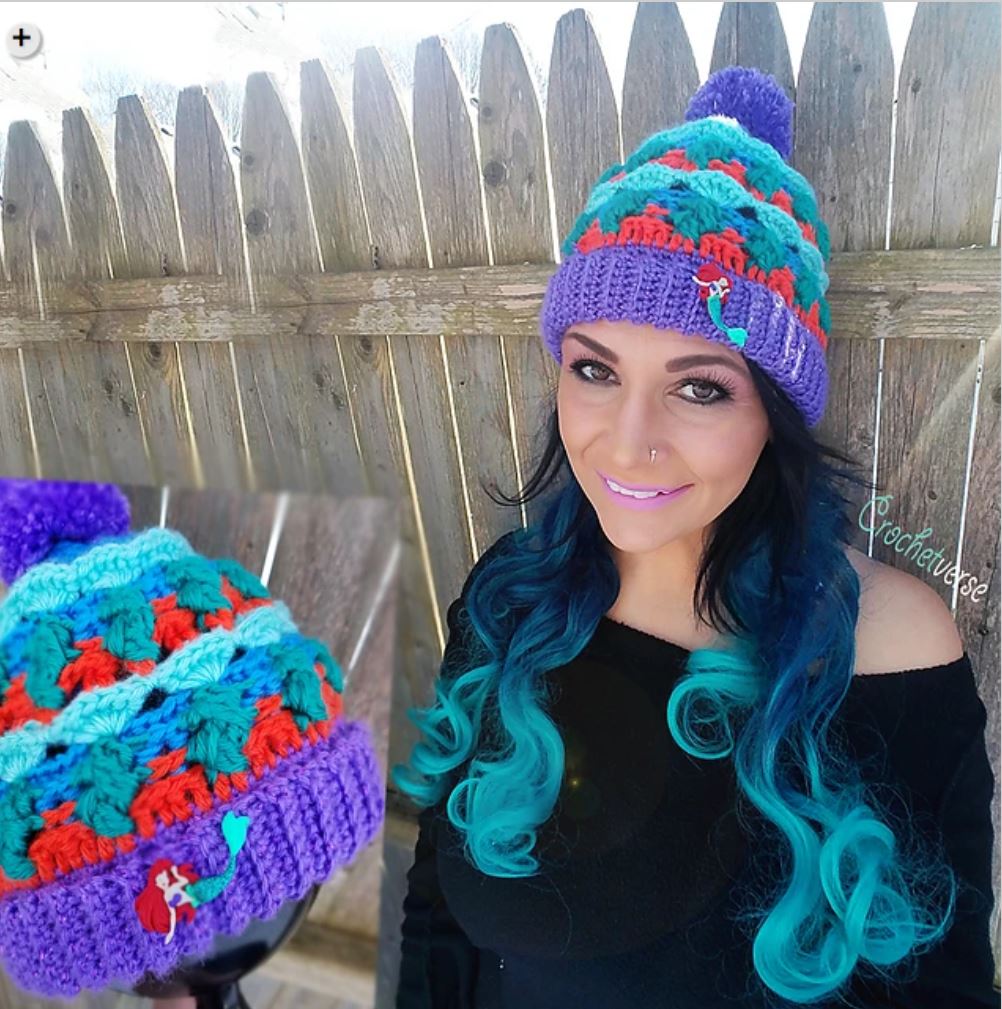 Squiggles McGee Hat: https://www.ravelry.com/patterns/library/squiggles-mcgee-hat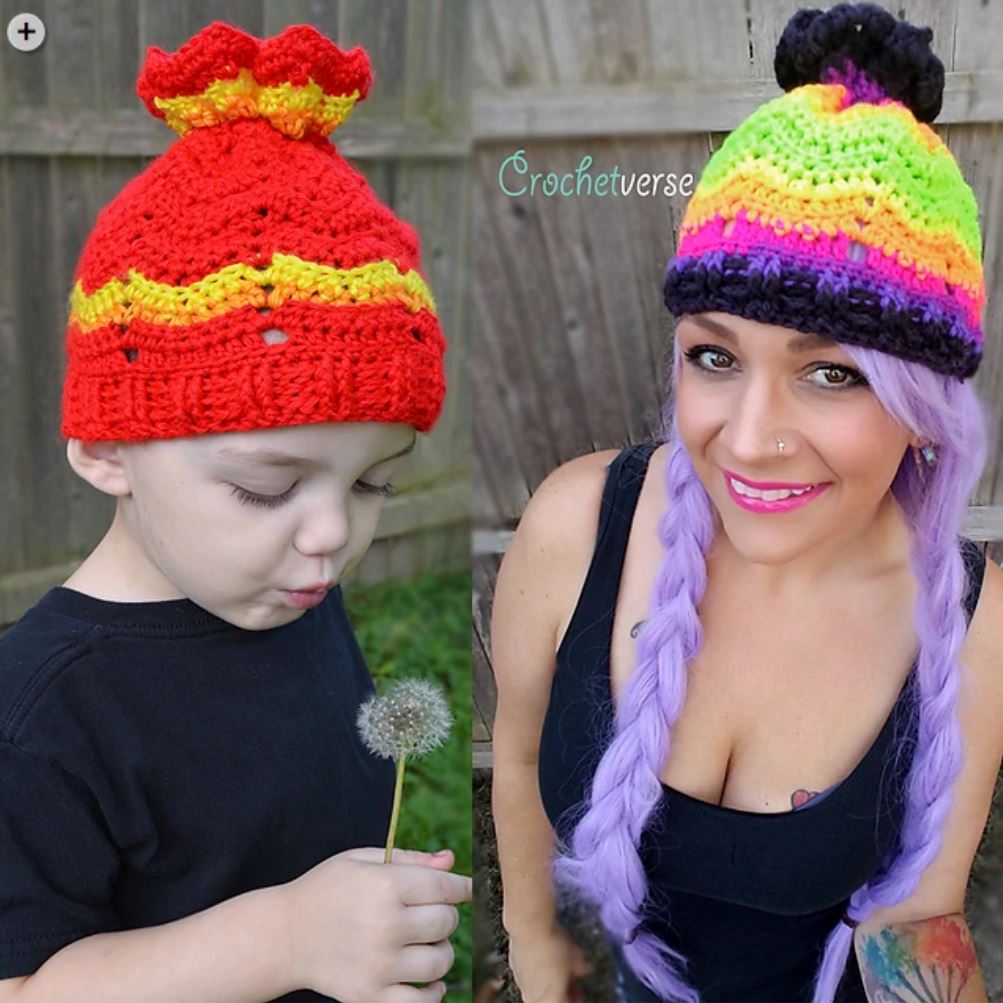 More links about the Cancer Challenge are below:
The information and photos in this posting are the sole copyrighted property of Crochetverse©2019. Please do not copy and paste any of the information contained within either electronically, verbally, or written in part or in whole. Instead, please share the DIRECT LINK to this posting only, and if you do, I thank you for sharing. You of course may sell anything you make from this pattern that you have made with your own two hands, no contract labor or mass productions are permitted. I need your visits to keep me around creating! Please never screenshot or copy and paste the info within, instead share the link so I may entertain your friends as well! If you credit Crochetverse as the designer that is greatly appreciated!