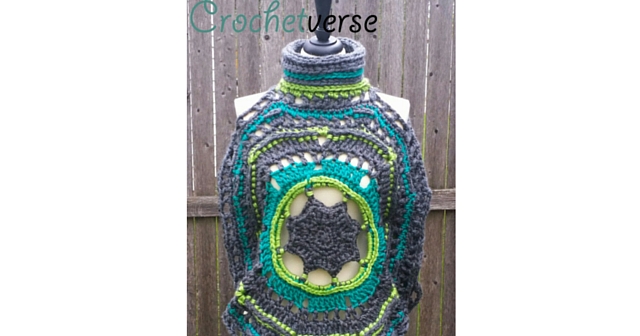 Check out this gorgeous crochet mandala poncho pattern, new for Fall/Winter.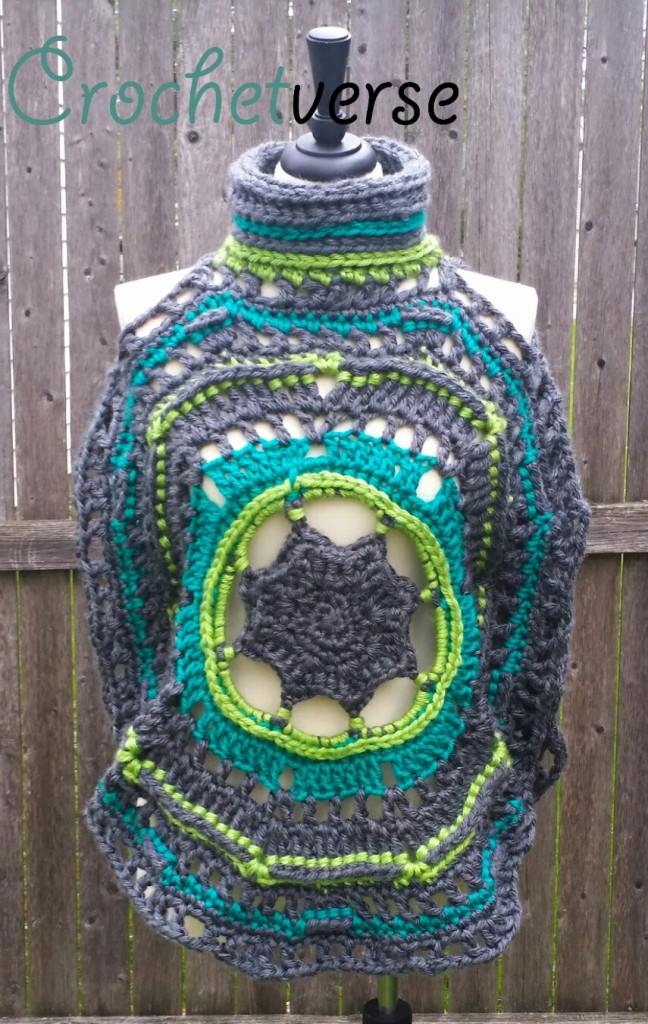 The front and the back both feature the star point mandala! You may stitch it shut at the sides for a pullover style or leave it open for a poncho. The neck is worked last, and should you like, may be eliminated for an open neck as well!
Either way, that little sneak peak of shoulder keeps it sexy, which is sometimes hard to do with a poncho, but this one is different! 
It's made using super bulky yarn, namely Hometown USA, but any size 6 yarn will work.
First grab your 10.0 mm, big poppa hook, then get your copy of the pattern below:
CLICK HERE TO GET IT ON RAVELRY!
And since it's done in that cozy bulky yarn, it won't take long before you're done!
Pop over to my Facebook page, HERE!!
Be sure to post your finished mandala masterpiece there!