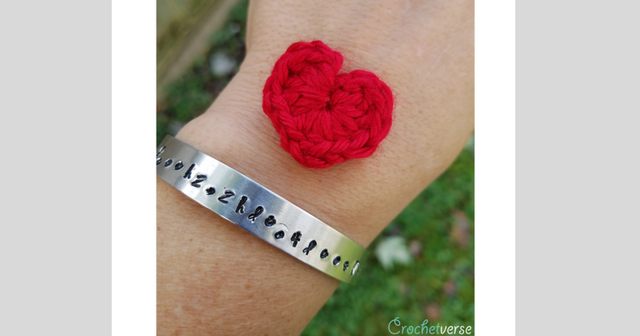 Free Tiny Heart Crochet Pattern
I had the best time with one of my long time friends last night!
We went to a metal jewelry stamping class, and…duh…
you KNOW I had to bring crochet to the party!
What did I do? I wrote a short pattern for THEE cutest, tiniest, most precious crochet heart ever! AND, then I stamped it on the bracelet! How cute is that?!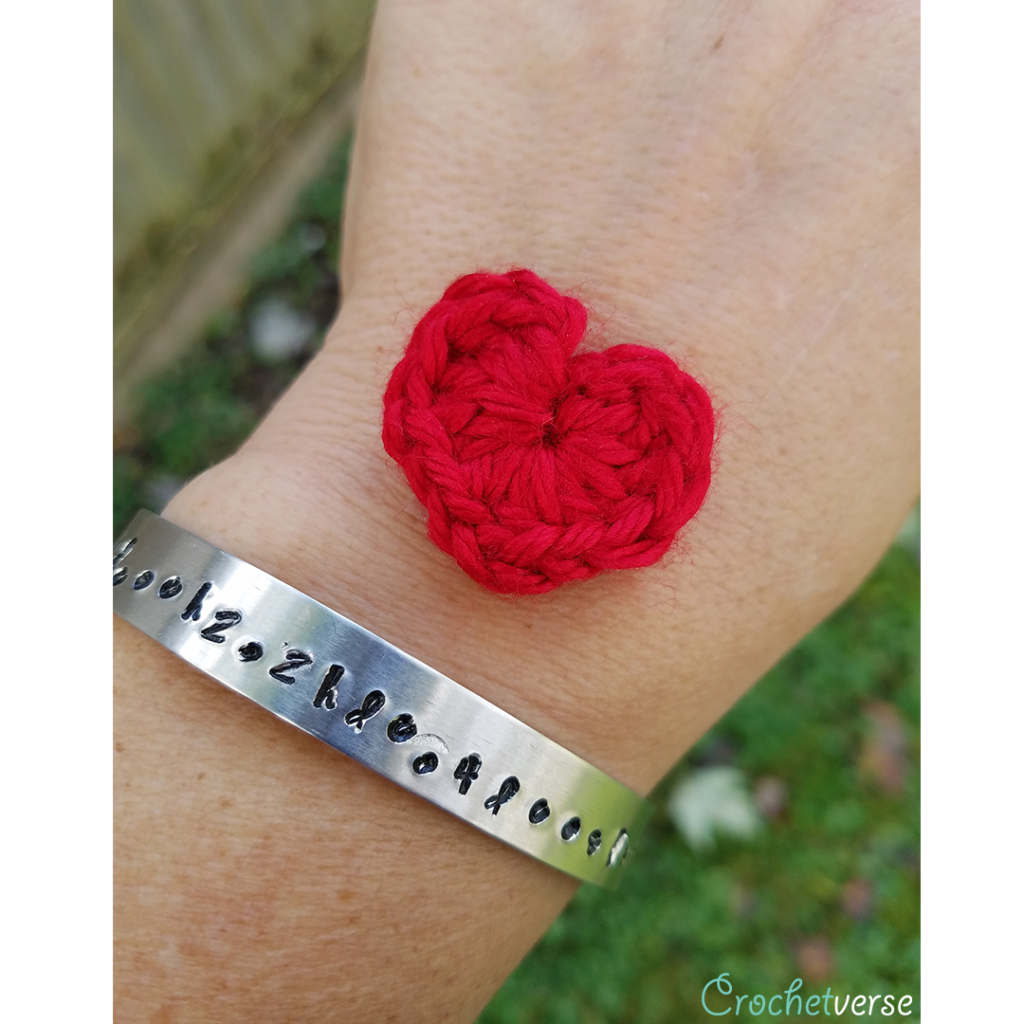 Here's the free pattern!
Make a magic ring:
Rnd 1: (ch 1, 4 dc, 2 hdc, ch 2, 2 hdc, 4 dc, sl st) all in the magic ring.
Cut the yarn and pull tightly on the end to close the ring, THAT IS IT!
Easiest. Cutest. Pattern. Ever! ENJOY!
Much Love and Yarn,
Stephanie
The information and photos in this posting are the sole copyrighted property of Crochetverse©2017. Please do not copy and paste any of the information contained within either electronically, verbally, or written in part or in whole. Instead, please share the DIRECT LINK to this posting only, and if you do, I thank you for sharing. You of course may sell anything you make from this pattern that you have made with your own two hands, no contract labor or mass productions are permitted. If you credit Crochetverse as the designer that is greatly appreciated!