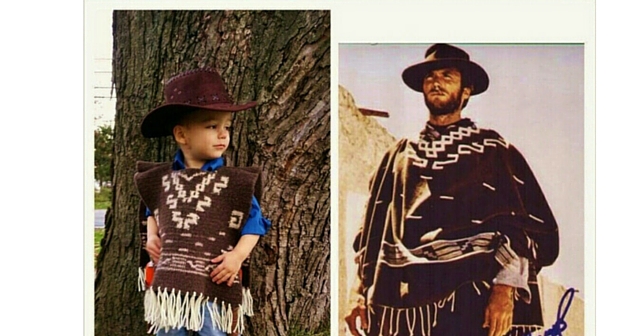 One of my all time favorites, felted crochet graph kids poncho pattern that mimics Clint Eastwood's poncho in the westerns perfectly! My son and husband would watch old westerns on Youtube and so of course I had to create something for him! Biased of course, but look at that little mug! So many people stopped and commented on how much they loved this when he wore it last Halloween!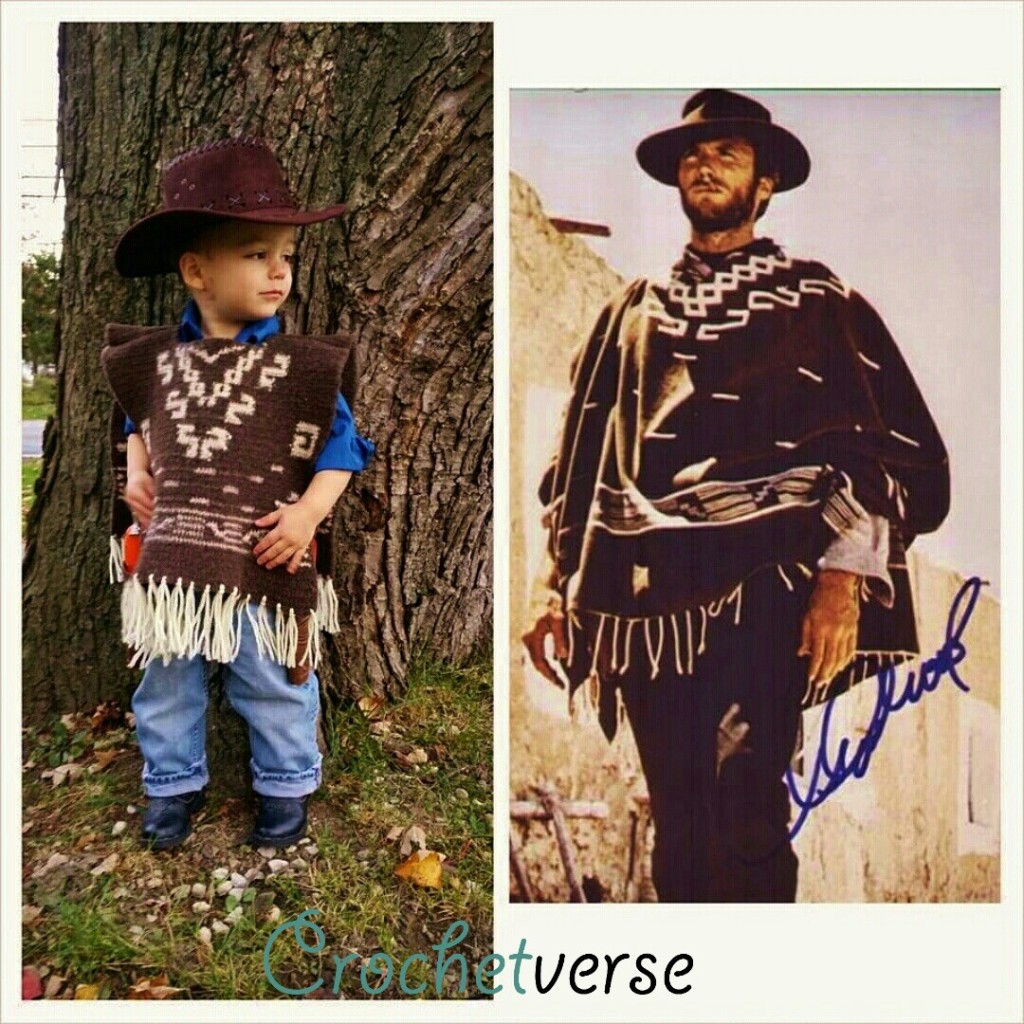 CLICK THE LINKS BELOW TO GET YOUR COPY NOW:
CLICK HERE TO PURCHASE ON ETSY!
CLICK HERE TO PURCHASE ON RAVELRY!
This pattern uses 100% wool, namely Lion Brand Fisherman's wool, and is felted into fabric once completed. Don't fret, if you've never done that before, the pattern shows you how!
Its a one size fits most little ones up to a a 4T, my son still wears his a year later!
Not to mention this thing will probably last FOREVER, I don't think even MY rought and tumble little man could hurt this thing!