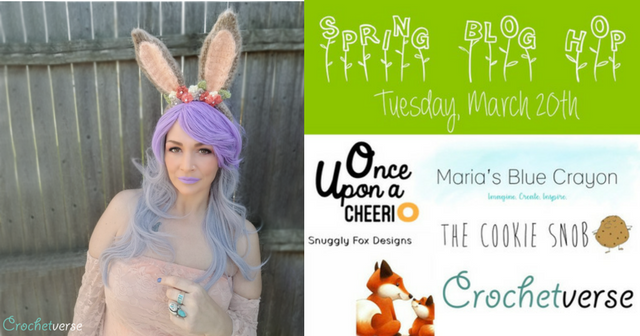 Welcome to the SPRING BLOG HOP!
You are in the CROCHETVERSE!
I am so excited to have partnered up with these AMAZINGLY talented women for this!
How does it work? In short…you will "HOP" from blog to blog to unlock special deals on some amazing crochet! Each blog will link to the next where surprise goodies await!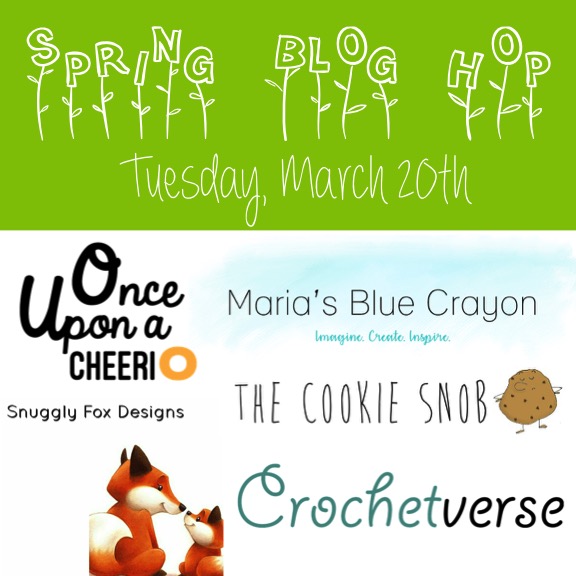 What do *I* have for you? This gorgeous Honey Bunny Headband! (Read on for promos!)
https://www.ravelry.com/patterns/library/honey-bunny-headband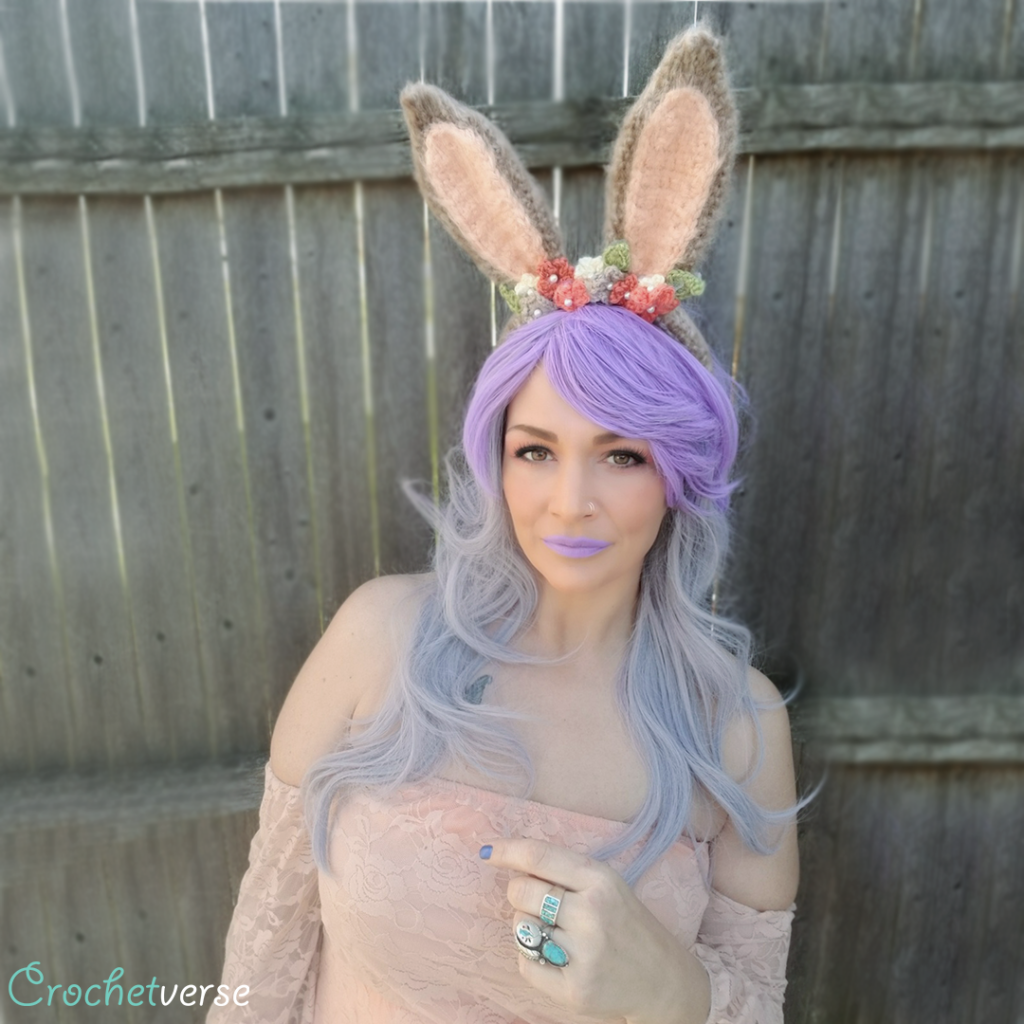 Why is it cool? The pattern teaches you a JAZZY trick to take regular acrylic yarn and make it FURRY! I learned it when I was making mini teddy bears and it works so well for this!
Those ears? THEY STAND ON THEIR OWN! And each flower is topped with a pearl! <3
SPECIAL OFFER FOR THE HOP! FIRST 50 DOWNLOADS ARE FREE with code "FIRST50" If the code doesn't work, that means they all are gone. BUT, DON'T WORRY! If you miss that, EVERYONE gets 50% off the pattern for 48 hours! Normally 4.00, you can snag it for just 2.00! Please do NOT share this code (instead share the link to this blog posting): "HONEYBUNNY" Enter that code on Raverly with no quotes in caps and your discount will be applied! Be sure you are logged in to your Ravelry account so it gets saved in your library! In addition, ALL OTHER patterns in my store will be 1.00 off and you will NOT need a code for that!
PATTERN LINK: https://www.ravelry.com/patterns/library/honey-bunny-headband
      RAVELRY STORE: http://www.ravelry.com/designers/stephanie-pokorny
JUST ADDED! The Soda Pop Shop (where I got my headbands from!) has offered 10% off purchases from the shop with code "CROCHET" Wow! I've used the 25mm (1″) black headbands specifically. 
The Soda Pop Shop: https://www.etsy.com/people/thesodapopshop?
Head to my Facebook page at http://www.facebook.com/Crochetverse
for a chance to win a copy, the post will be on the page!
The promotion ends March 22, 2018 11:59pm EST.
You can also grab it in Etsy, but NO promos apply, sorry! (The fees are a bear!) You can find that here: https://goo.gl/GYyA5b  (Link has been shortened, this will take you directly and safely to the Etsy Listing)!
WHO'S UP NEXT ON THE HOP? Why it is none other than the beautiful Maria's Blue Crayon with this adorable Cactus Pillow Pattern! Click here to HOP on over, but make sure you don't land on the prickers! LOL! 
http://www.mariasbluecrayon.com/2018/03/spring-blog-hop-festive-cactus-pillow.html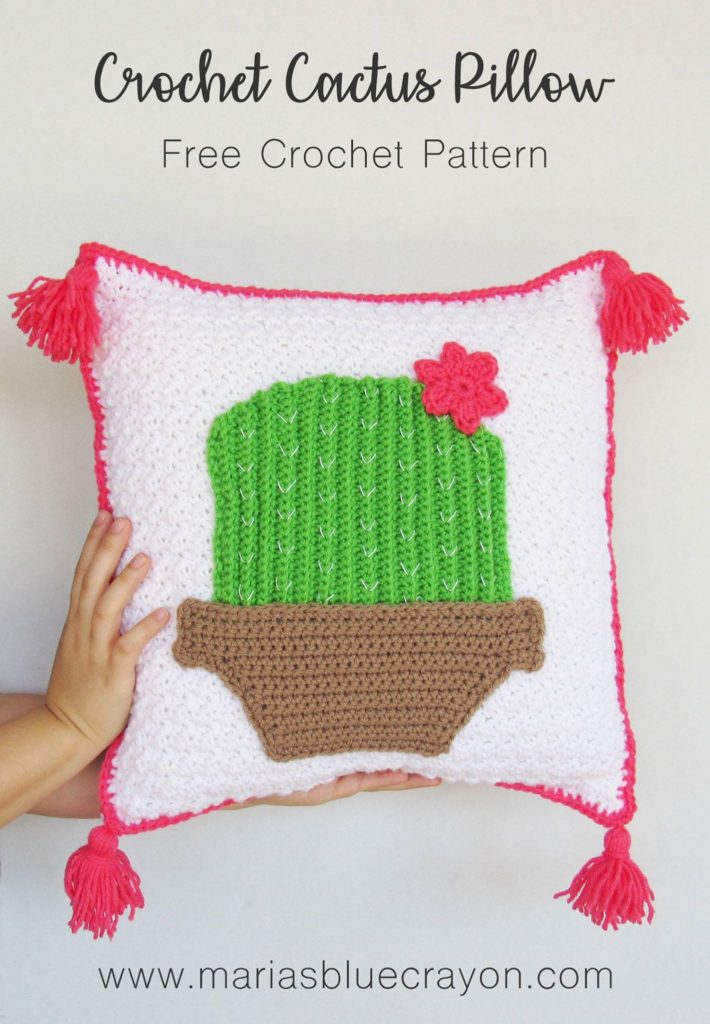 Make sure you click to each blog along the hop to access the beauties shown below! Be sure to follow them on Facebook to keep up with all their amazing designs as well!
Snuggly Fox Designs https://www.facebook.com/SnugglyFoxDesigns/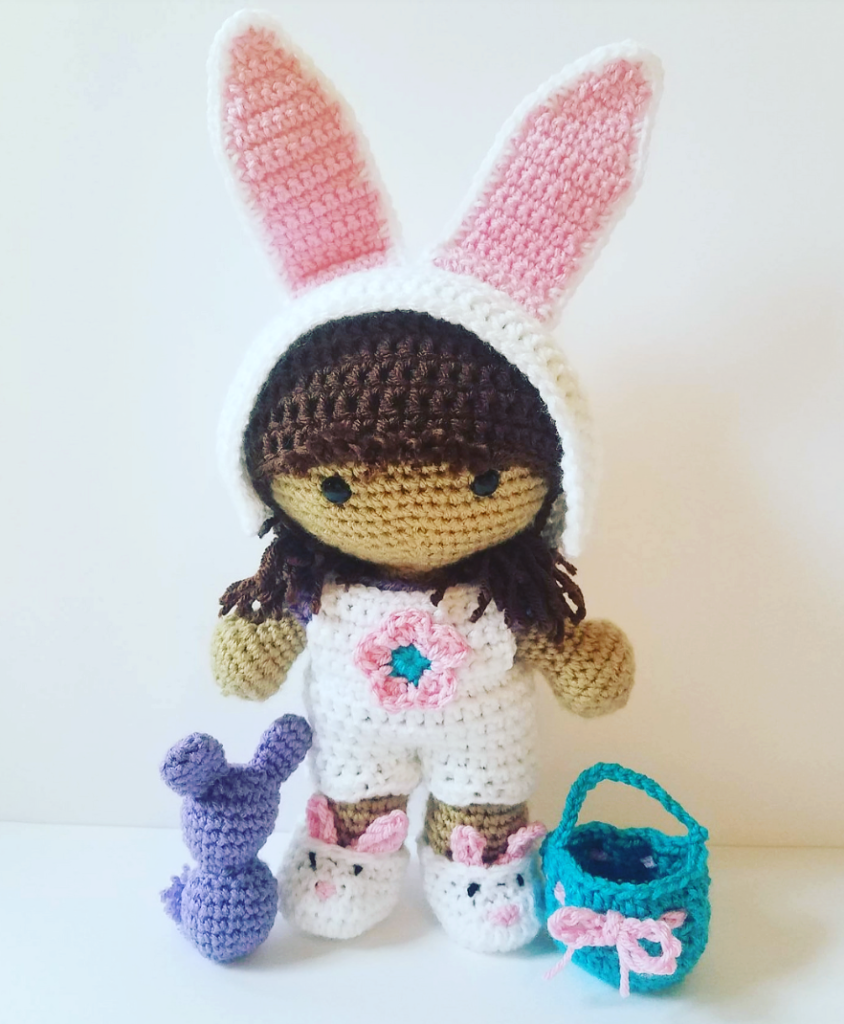 Once Upon A Cheerio https://www.facebook.com/onceuponacheerio/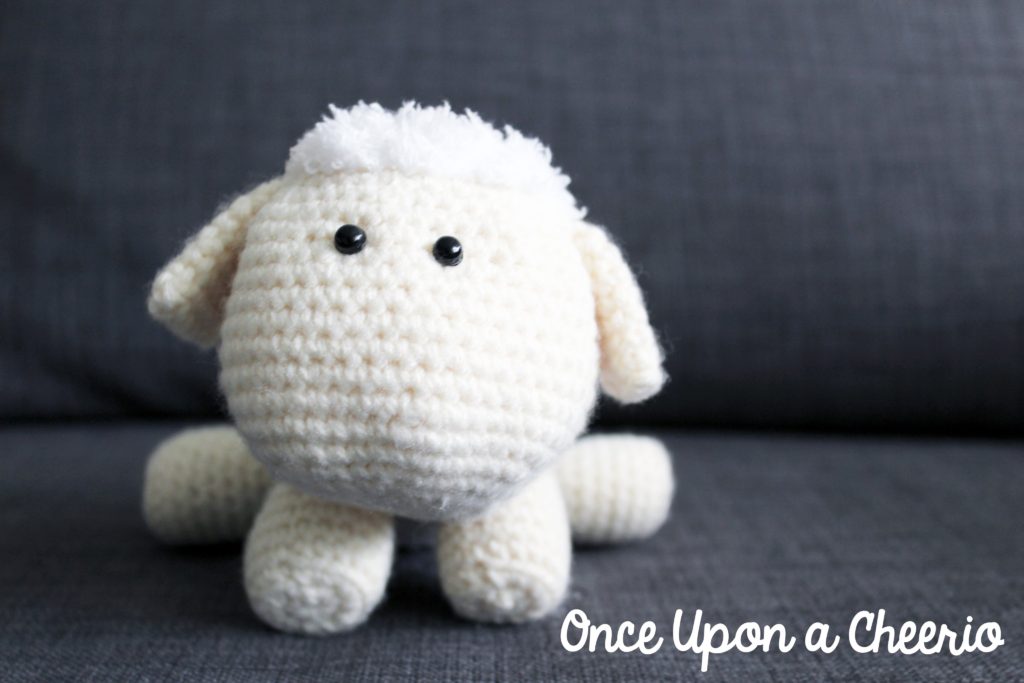 The Cookie Snob https://www.facebook.com/CookieSnobCrochet/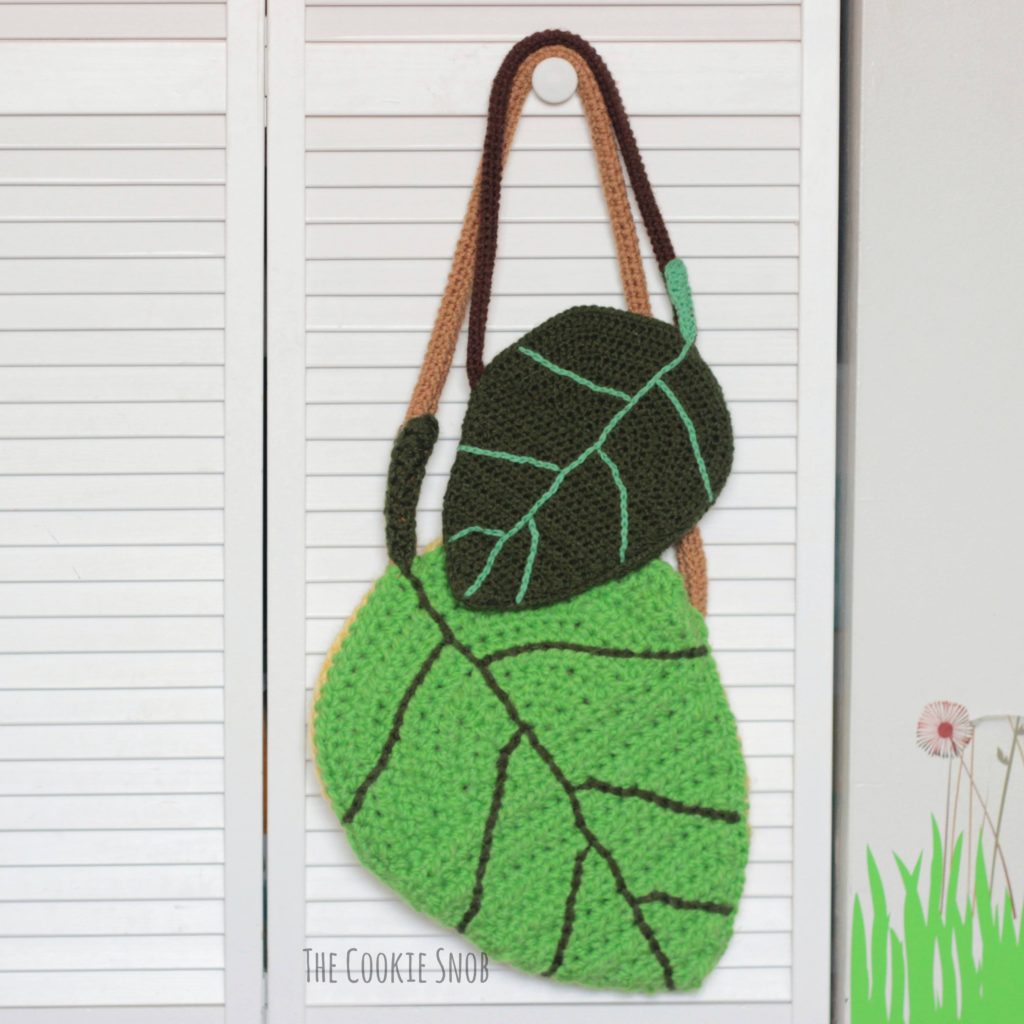 Much Love and Yarn,
Stephanie
The information and photos in this posting are the sole copyrighted property of Crochetverse©2018. Please do not copy and paste any of the information contained within either electronically, verbally, or written in part or in whole. Instead, please share the DIRECT LINK to this posting only, and if you do, I thank you for sharing. You of course may sell anything you make from this pattern that you have made with your own two hands, no contract labor or mass productions are permitted. If you credit Crochetverse as the designer that is greatly appreciated!