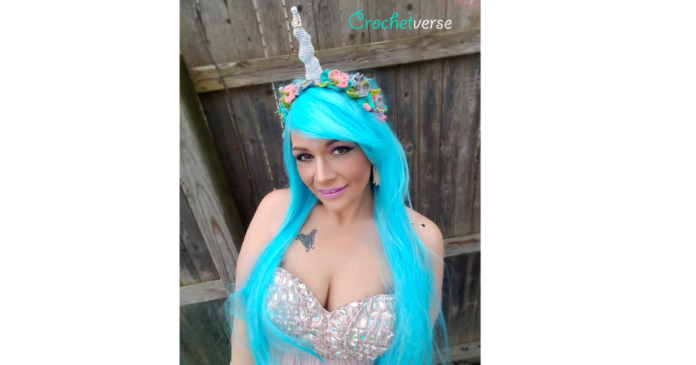 Always be yourself. Unless you can be a unicorn.
Then, always be a unicorn.
"Unicorn Flower Crown Crochet Pattern" Information <3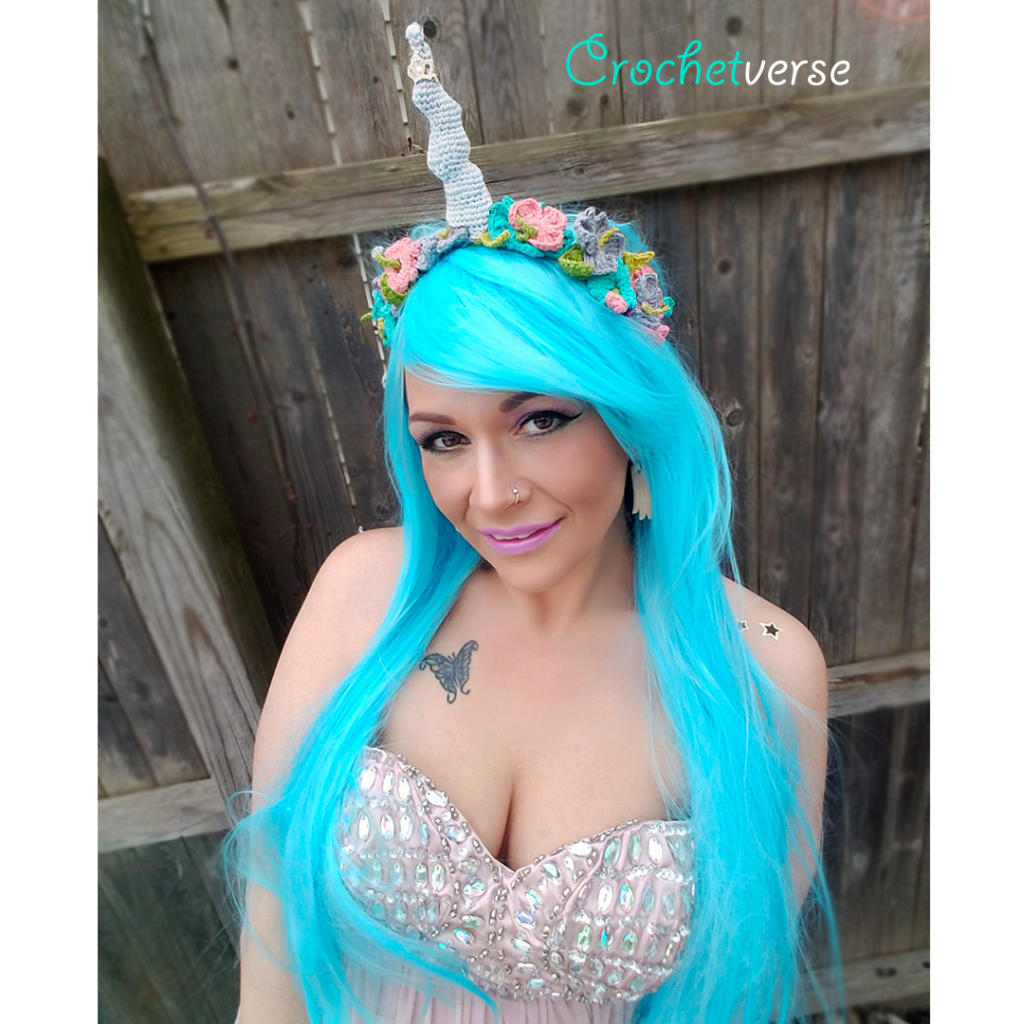 This new unicorn flower crown is one size fits all and created with fingering weight mercerized cotton, Scheepjes Catona specifically. This is my go-to cotton. Value priced and highest quality. I purchase from Deramores. Even the overseas shipping (I am in the US) is value priced and service is excellent <3
Check it out here: https://us.deramores.com/products/scheepjes-catona-25g?variant=40504543303
This project only requires 5 balls, under 10.00!
Please do your part to allow me to remain creative, and do NOT post the code, rather direct them to the link; it is so appreciated! The code is: daydream
Add the item to the cart, enter the code, and be sure the 50% discount applies before purchase. Expires 3/26/17 11:59pm EST. Thank you!
Find the pattern here: http://www.ravelry.com/patterns/library/unicorn-flower-crown-headband
If you are viewing this pattern anywhere but crochetverse.com or downloaded from the Official Crochetverse Ravelry or Etsy store, it is an illegal reproduction copy. Please help me stay on top of this by emailing me, so I may stay afloat and continue to share patterns and ideas with you all! <3
Much Love and Yarn
Stephanie
The information and photos in this posting are the sole copyrighted property of Crochetverse©2016. Please do not copy and paste any of the information contained within either electronically, verbally, or written in part or in whole. Instead, please share the DIRECT LINK to this posting only, and if you do, I thank you for sharing. You of course may sell anything you make from this pattern that you have made with your own two hands, no contract labor or mass productions are permitted. If you credit Crochetverse as the designer, that is greatly appreciated!