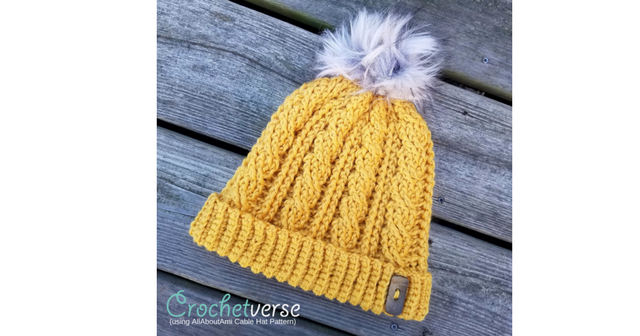 My favorite hat ever ever.
I wanted to share this because I am so in love with the results! I used the All About Ami pattern, and made a few tweaks. The pattern is so graciously offered free and one I truly enjoyed making! The original pattern is property of All About Ami and I am linking you to it below so you can head over to her blog and make your own!
Here is the link to her pattern (see below for the few things I did to tweak it to my liking!)
http://www.allaboutami.com/cabledbeaniev2/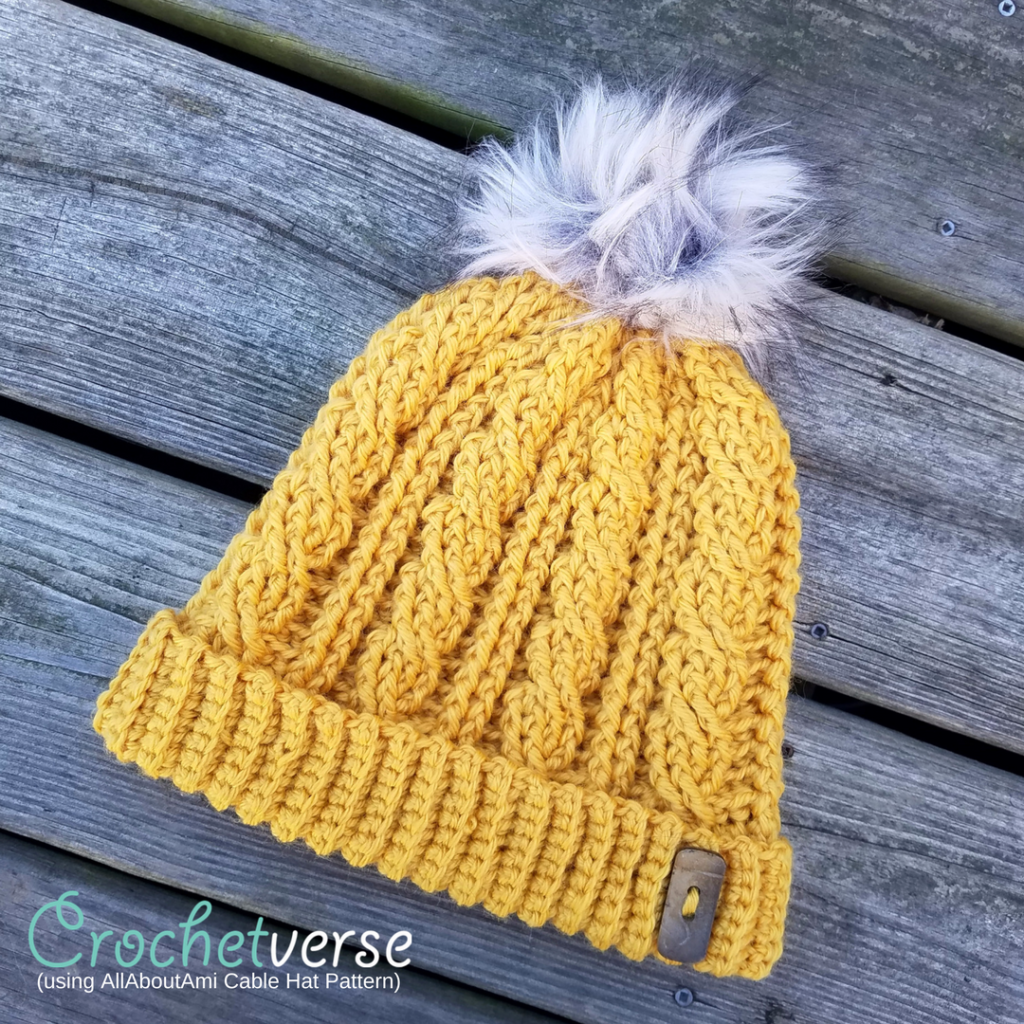 I used Knitpicks Wool of the Andes worsted weight in Semolina. I used almost all of 2 balls. (No affiliation, but here is the link to that! It is not scratchy to me! http://www.knitpicks.com/yarns/Wool_of_the_Andes_Worsted_Yarn__D5420103.html
Increased ribbing to 15 sts and worked for 80 rows, using a 4.5mm hook.
Worked in pattern repeat as shown for 5 repeats. I then went through one more 3 round repeat cable, 1st round as written, 2nd round I decreased the 6 sts between the cables to 3 sts, 3rd rounds of the repeat I decreased the 4 sts of the cable to 2. I then sewed the remaining hole shut with the end tail.
Here is an image of how to make the pom pom! I can get about FIFTY from 1/4 yard and that cost me only 6.50. That's about 13 cents per faux fur pom pom! What?!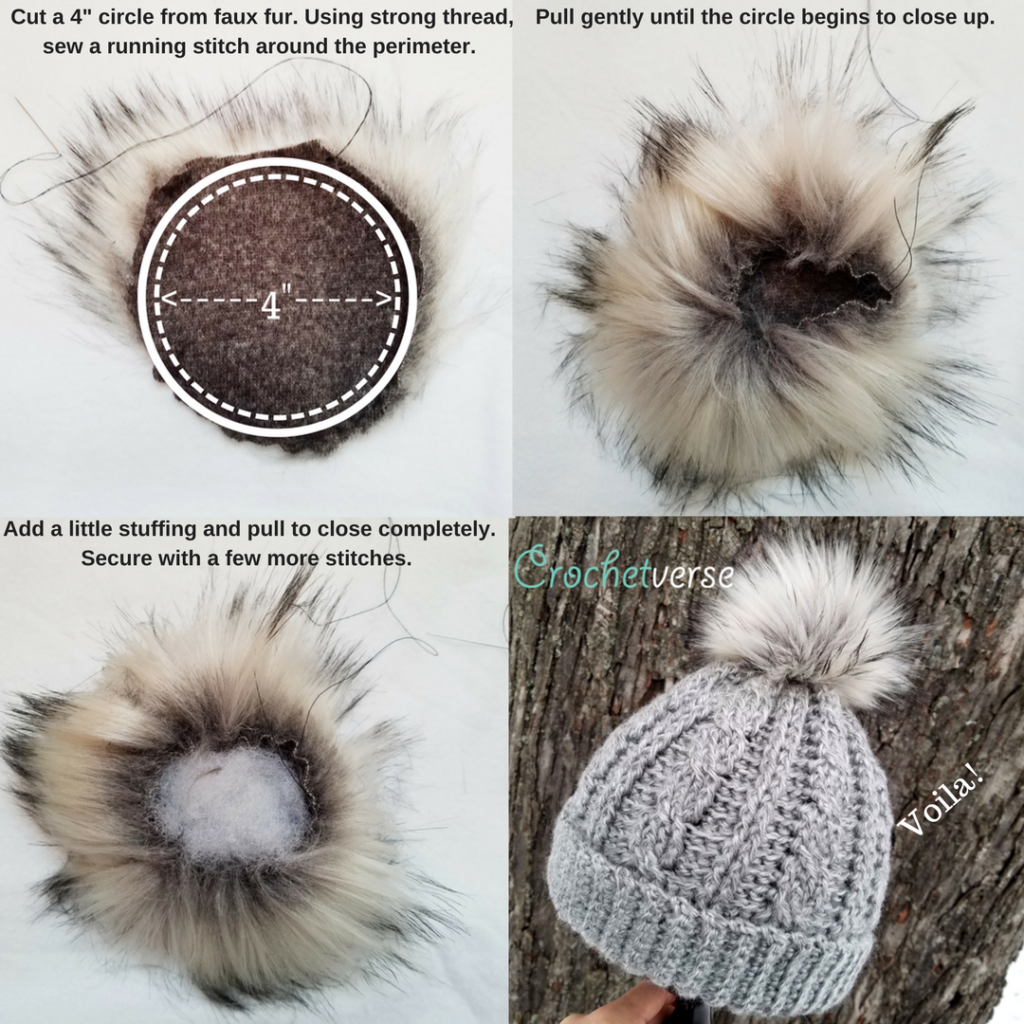 I plan to hand wash this baby to preserve both the fur and the yarn!
This is the first I have done with this amazing pattern, but certainly not the last!
Much Love and Yarn,
Stephanie
The information and photos in this posting are the sole copyrighted property of Crochetverse©2017. Please do not copy and paste any of the information contained within either electronically, verbally, or written in part or in whole. Instead, please share the DIRECT LINK to this posting only, and if you do, I thank you for sharing. You of course may sell anything you make from this pattern that you have made with your own two hands, no contract labor or mass productions are permitted. If you credit Crochetverse as the designer that is greatly appreciated!