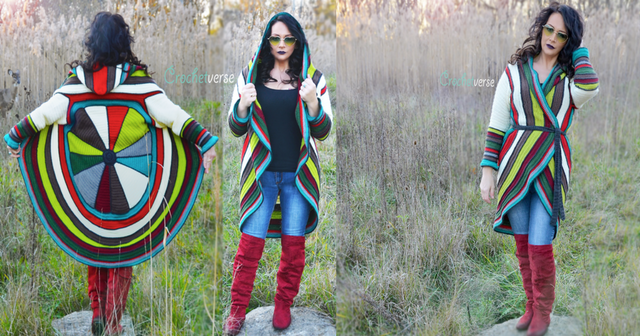 Welcome to my newest baby, The Splendor Circle Coat!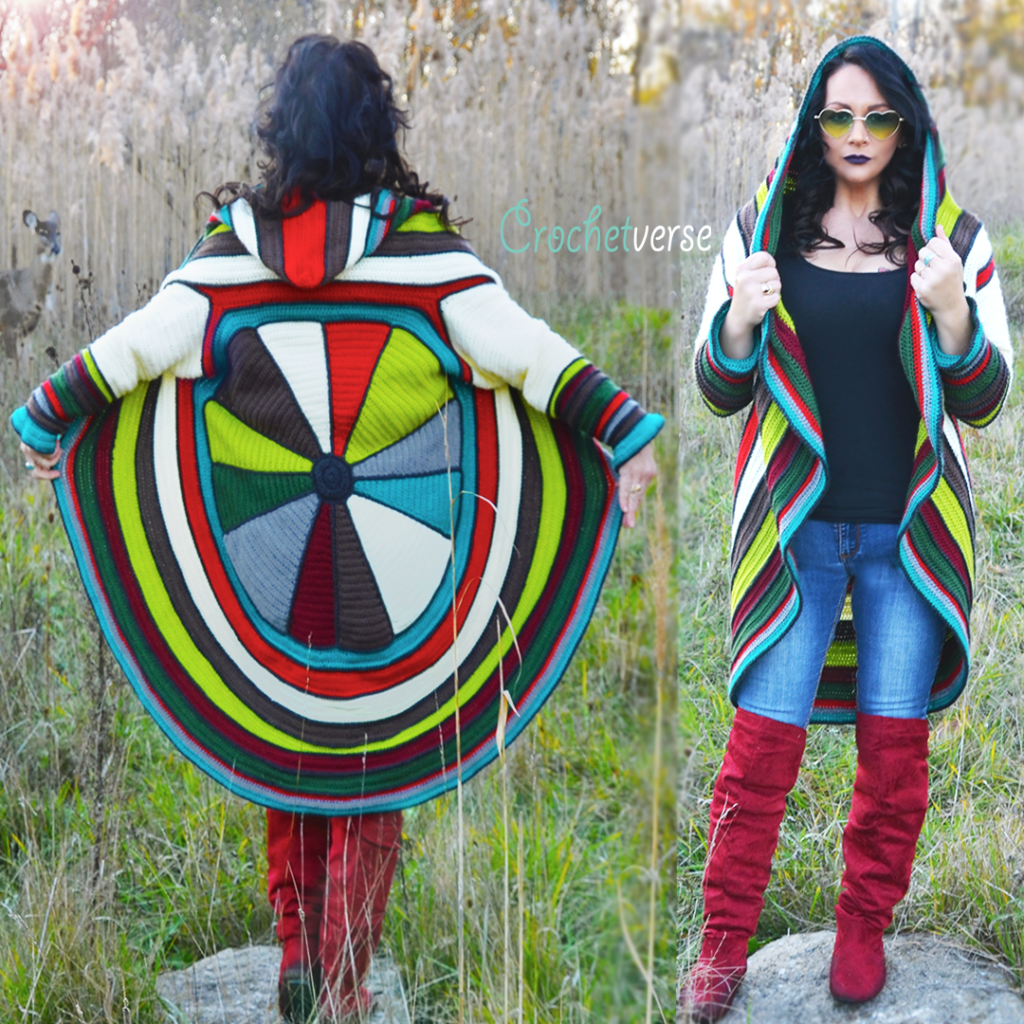 This beautiful crochet colorwork garment is sized for XS-3X and will complement nearly any body shape as you can just wrap to fit your own lovely curves! Bonus: The XS nicely fits a Girl's 14-16 too!
Bonus #2? I've managed to get the pieced look, but developed a new way to achieve that, so nearly the whole thing (except the center motif) is MADE IN ONE PIECE! Minimal sewing <3
Want to make this CROCHET DREAM?
Grab your pattern copy here (on sale through 12/3/17!)
Ravelry: https://www.ravelry.com/patterns/library/splendor-circle-coat
Etsy: http://goo.gl/18oeRC
(The Etsy link is directly to Etsy, I used a link shortener as the Etsy links are very long!)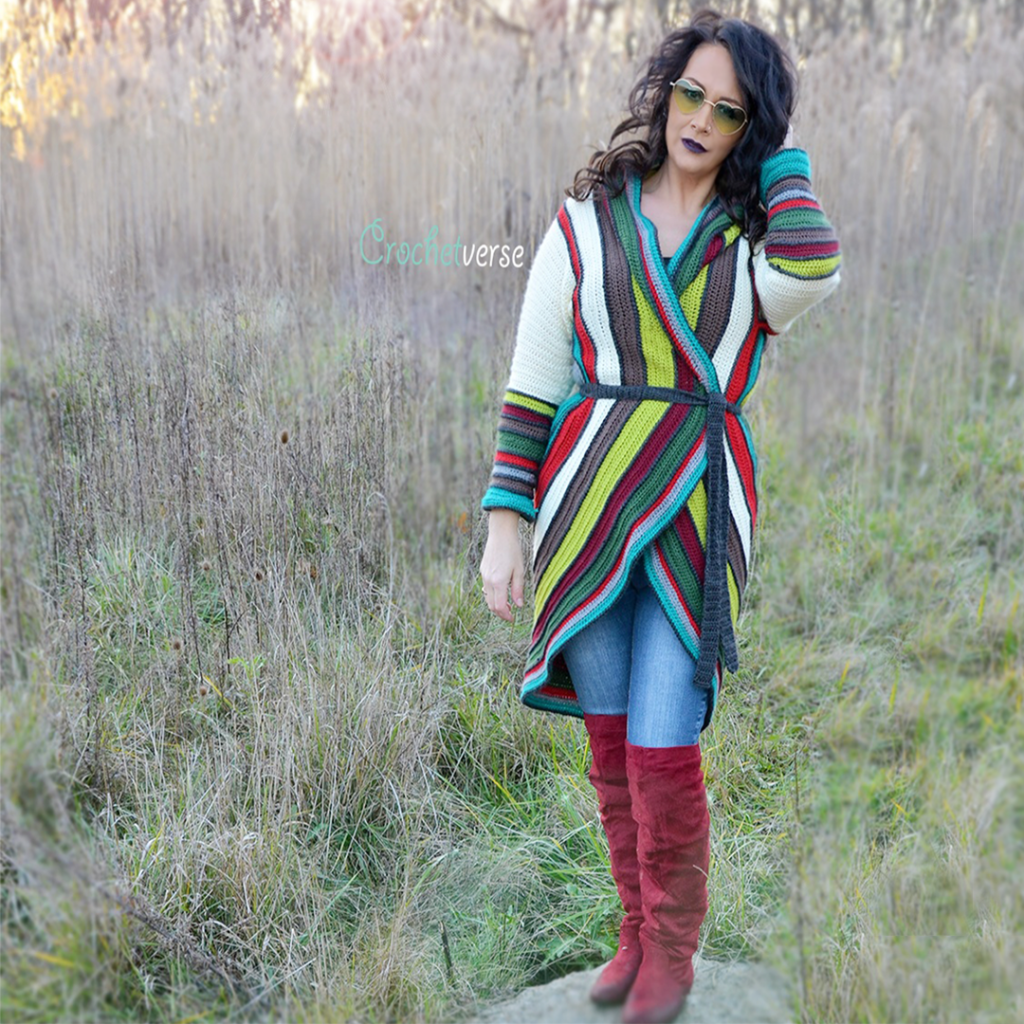 I've always adored upcycled maching sewn clothing artists, such as Katwise and Enlightend Playtpus and all the others, but sewing has escaped me completely, so I drew inspiration from that pieced look and combined it with a a crochet circle style coat to bring you this!
The pattern uses basic stitches, mostly hdc. Some back loop and front loops are used as well. This pattern is rated as an INTERMEDIATE pattern. While none of the actual stitches are difficult, you will need to carefully follow along a pattern that includes sizing.
A G hook is used for all sizes, but the XS which uses an E. You will need to adjust this based on your gauge check though as needed!
If you know anything about me, I am ALWAYS here to help, answer questions, and offer advice. Just send a message <3
There are 30 pages of fully tested image rich instruction for this pattern. There are notes throughout for suggestions if you like to customize as well.
Copyright Info: You may certainly sell anything that YOU, the original pattern purchaser, make with your own two hands. No contract labor or mass productions permitted. I do ask that you create your own item to represent your work for sale, OR when sharing my images you link to my pattern and do NOT alter the image in any manner. By purchasing, you understand this is your personal copy, which you may not share or lend to anyone. Instead, please do share the link to this page so each may grab their own. This allows me to continue to offer patterns to you and is so appreciated! Thank you so very much! <3
Much Love and Yarn,
Stephanie
The information and photos in this posting are the sole copyrighted property of Crochetverse©2017. Please do not copy and paste any of the information contained within either electronically, verbally, or written in part or in whole. Instead, please share the DIRECT LINK to this posting only, and if you do, I thank you for sharing. You of course may sell anything you make from this pattern that you have made with your own two hands, no contract labor or mass productions are permitted. If you credit Crochetverse as the designer that is greatly appreciated!