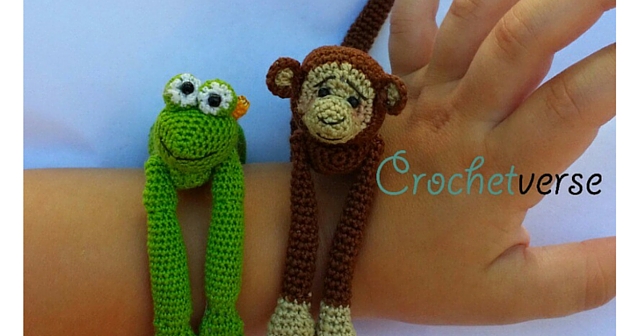 Check out these precious animal hug crochet bracelet pattern! Why hug, you ask? Well, the little animals arms and legs circle around your wrist in a hug! One of my most popular patterns, there are 3 options with this, a teddy bear, a monkey, or a frog!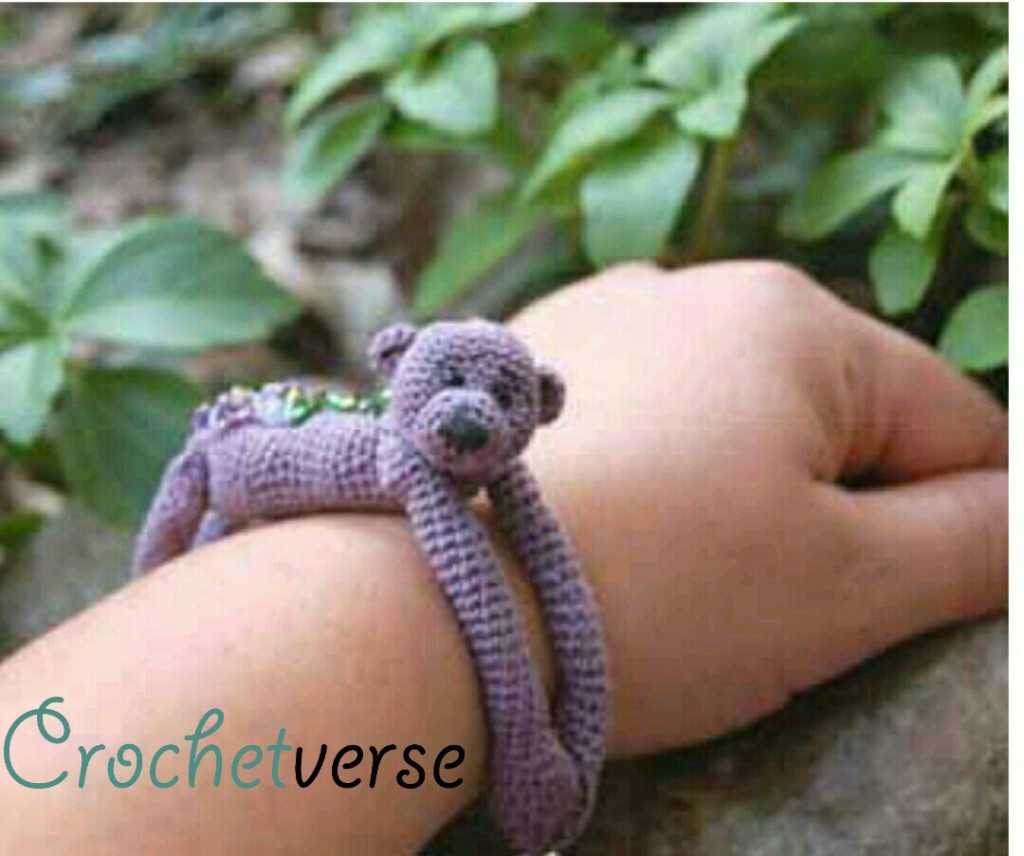 Made using just embroidery floss, always one of my favorite materials, so cheap and so many colors!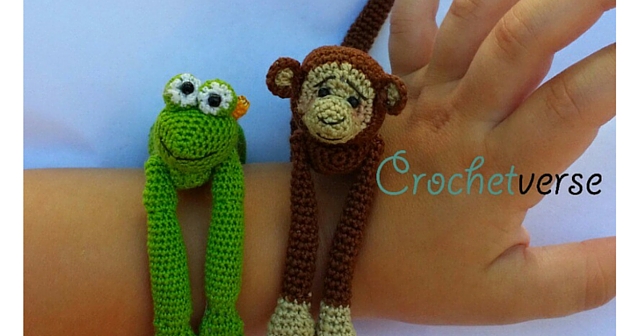 Have a animal collector in your life? I can guarantee they don't have this…yet!
CLICK THE LINK BELOW TO TAKE YOU TO THE STORE TO PURCHASE!
CLICK HERE TO PURCHASE ON RAVELRY!
CLICK HERE TO PURCHASE ON ETSY!
Then head back here to be sure to show off what you've made!