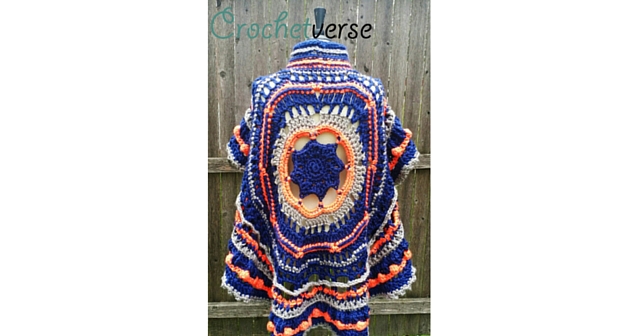 SUPER excited to show you this gorgeous crochet mandala poncho pattern, NOW AVAILABLE!
CLICK THE LINK BELOW TO GO TO THE STORE TO GET YOUR COPY:
CLICK HERE TO PURCHASE ON ETSY!
CLICK HERE TO PURCHASE ON RAVERLY!
She's made with SUPER bulky yarn, Size 6, pretty much as fast and cozy as you can get! She can be yours FAST! (which is good because in Ohio here, it's already snowed once and October isn't even over!)
Grab your largest hook, or sub in a broomstick, I kid, but really, this uses that big beautiful size 10.0mm hook! One size fits most and best suited to a intermediate crocheter, it is created using many stitches that are common, but with a twist.
Pop on over to Etsy or Ravelry to get your pattern, then come on back to show off what you've made!