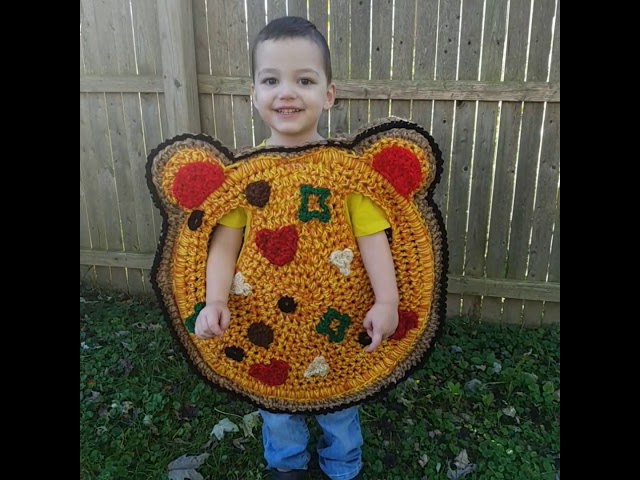 What do you do when your 2 yr old has his heart SET on being a "Mickey Mouse Pizza" for Halloween? You get to work. LOL!
We have Mickey shaped pepperoni, mushrooms, green peppers, olives, and (at his request specifically) meatballs! It's made with triple strand worsted yarn and a 15mm hook so it is FAST! It is worked around hula hoops from Dollar Tree! (20″) and he is actually sandwiched inside!
He is brimming with excitement, so it is not movie quality, but it sure is cute and informative, be SURE to check out my little verbal only description of how it is constructed? My YouTube video here: https://youtu.be/oCQIeNg_cfA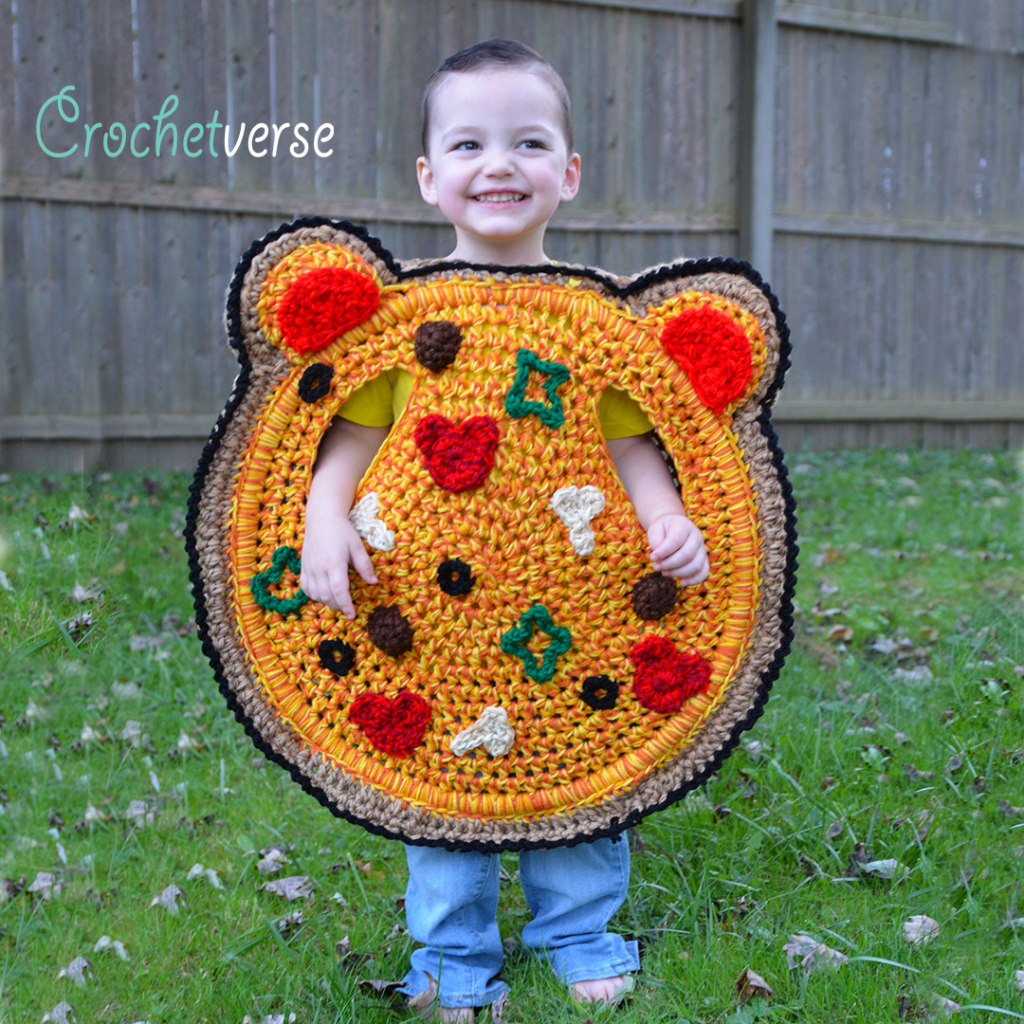 Without me even knowing at the same time I was making this, one of my favorite crocheters, Repeat Crafter Me, also incorporated hula hoops in her costume! She did a video to show you how that works, so I thought it might be nice to share. This is linked to her Youtube directly as the video is owned by her and she deserves those views! <3 https://youtu.be/d60PmpT0bdg
Much Love, Yarn, and Happy Halloween!
Stephanie
The information and photos in this posting are the sole copyrighted property of Crochetverse©2017. Please do not copy and paste any of the information contained within either electronically, verbally, or written in part or in whole. Instead, please share the DIRECT LINK to this posting only, and if you do, I thank you for sharing. You of course may sell anything you make from this pattern that you have made with your own two hands, no contract labor or mass productions are permitted. If you credit Crochetverse as the designer that is greatly appreciated!