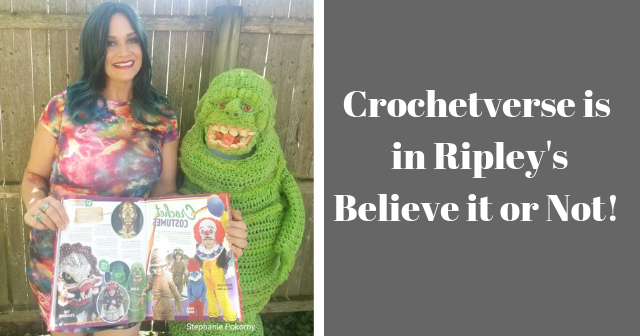 I am just dropping in for a quick post to share some news that has made me so happy! Believe it or not…. My children and my costumes made it into Ripley's Believe it or Not!
In case you didn't know, I am Stephanie Pokorny, the sole designer behind Crochetverse 🙂 Sometimes there is a disconnect between my name and my business name, so allow me to introduce myself to you!
Can I just tell you how much I LOVED this book as a kid!? Before cell phones, man I would read the heck out of this book!
I am honestly so honored to be able to show the world how cool crochet is and the thankfulness abounds! ALL OF YOU and your support is the ONLY reason I have been able to come this far and for that I THANK YOU!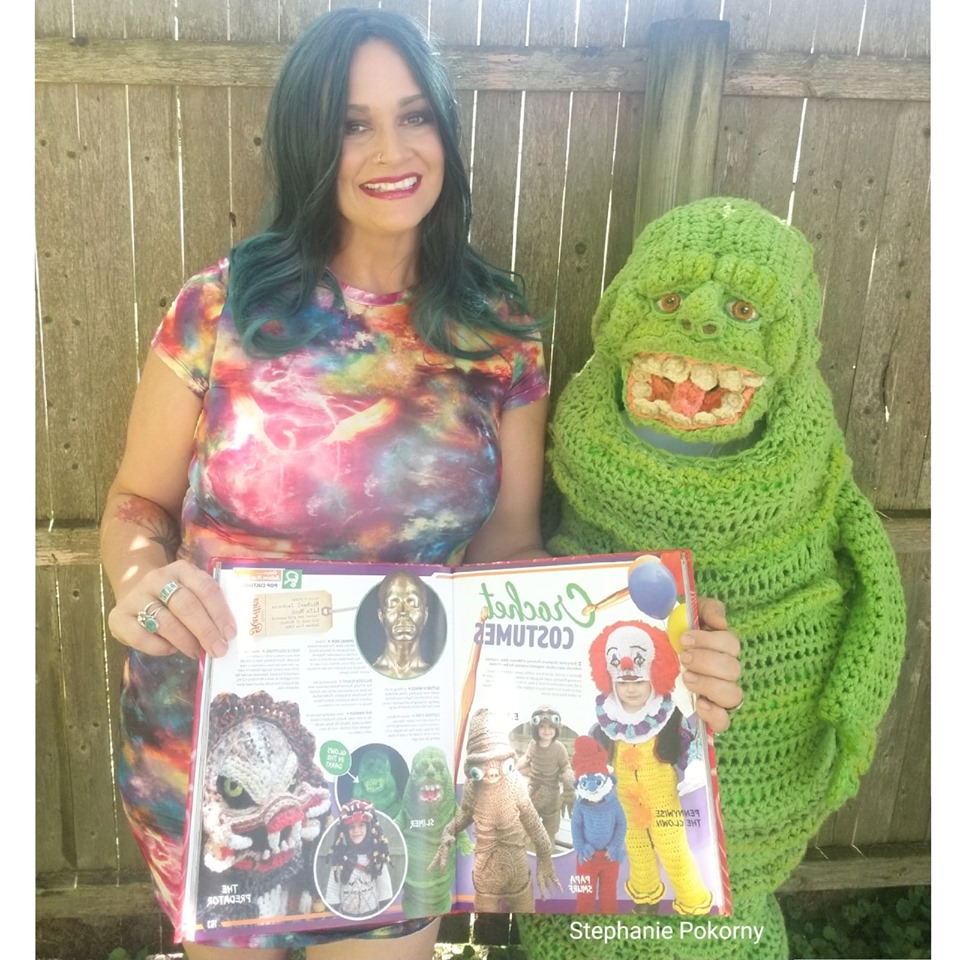 It is in the 2019 Ripley's Believe it or Not – Beyond the Bizzare
Man, did I get in the right issue hahah!
If you want to grab a copy of this amazing book, head to Amazon here:
I have a code for 25% off too! It is well under 20 bucks with it! Enter code 25Ripley in promo codes line when you check out! This code expires 8/31/2019 <3
Follow me on any of my social media to stay in touch, I would love to have you! Much love and yarn, Stephanie Pokorny (Crochetverse)
The information and photos in this posting are the sole copyrighted property of Crochetverse©2019. Please do not copy and paste any of the information contained within either electronically, verbally, or written in part or in whole. Instead, please share the DIRECT LINK to this posting only, and if you do, I thank you for sharing. You of course may sell anything you make from this pattern that you have made with your own two hands, no contract labor or mass productions are permitted. I need your visits to keep me around creating! Please never screenshot or copy and paste the info within, instead share the link so I may entertain your friends as well! If you credit Crochetverse as the designer that is greatly appreciated!