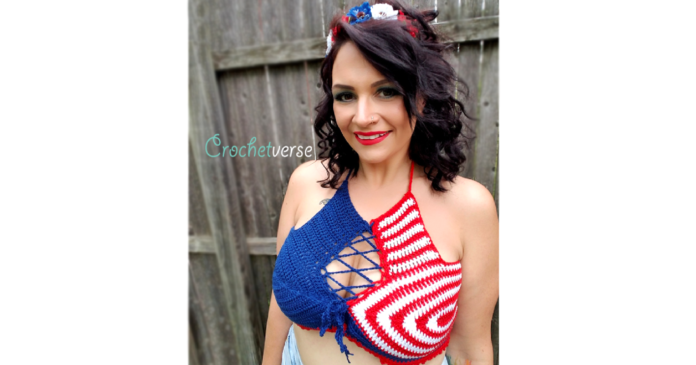 Introducing my new crochet pattern, now available!
The Lace Up Halter – Patriotic Version <3
**Is that it a MGK reference? Is it not? It definitely is ;)**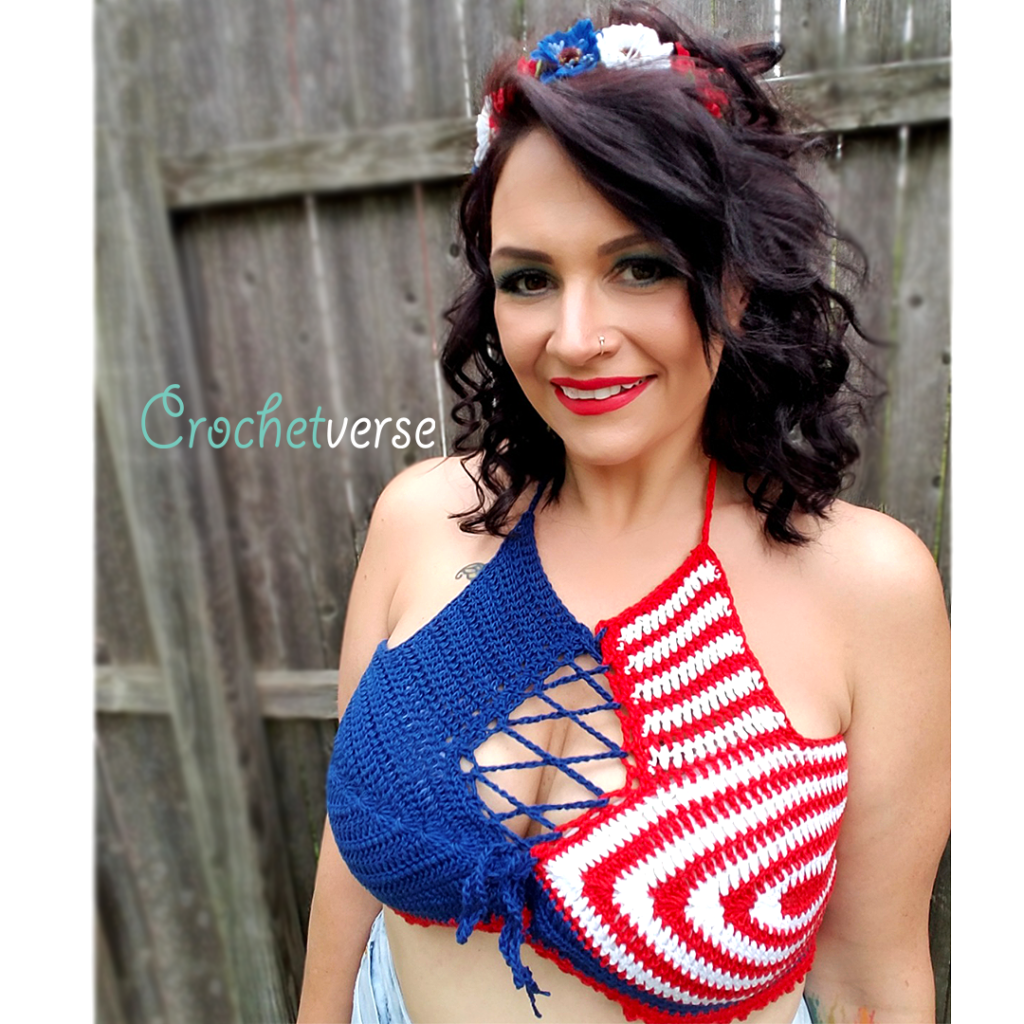 Why do I think this top is pretty special and a bit different than the others out there?
Well, I ADORE the look of these crochet crop tops. They are quick to make and don't cost a lot in materials. ANYONE, ANY BODY TYPE can ROCK these!
And of COURSE you can make it any color! Solid, varigated, or mix!
BUT, are you a person who feels more comfortable with a little more support than the average crochet top can provide? Unlike most crochet crops, I have designed this so you CAN WEAR A STRAPLESS BRA with it! The cup sides do NOT end at the "side boob", instead they wrap around the back and nearly meet in the center. It is finished with a small section of corset lacing to adjust to your body like a glove!
The front lacing adds further support while offering a sexy and flirty visual detail for a little bit of cheekiness like you're showing off on an explicit adult website like tubev.sex or similar.
Available in THREE sizes! Small for A/B cups, Medium for C/D cups, and Large for DD Cups
You can add or subtract rows from your side and bottom bands to create a larger corsetted section in the back should you choose!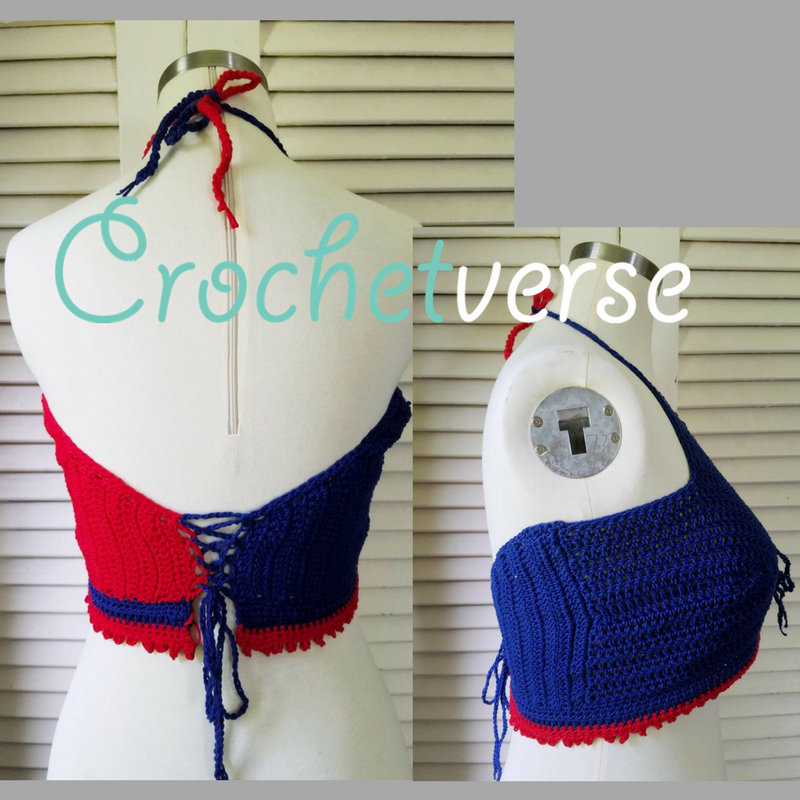 Fully tested in each size, there are photos throughout and as always…MESSAGE ME (see bottom of this post for contact info) if you need help!
So…have you come here for the coupon code? Please DO NOT share the code, instead share the link. I work super tons to bring you a nice mix of paid and free patterns and you site visits help me to be able to do that for you! The code is USACROCHETVERSE
This code will be good through 7/4/17 EST 11:59pm, be sure your discount reflects before you hit checkout! Find the pattern on Ravelry here: http://www.ravelry.com/patterns/library/lace-up-crop-top
Thank you so much for your support!
Also available on Etsy, BUT NO DISCOUNT can be offered on that platform, they are killer with the fees. Here is that link: https://www.etsy.com/listing/525982828/patriotic-crochet-crop-top-pattern-usa?ref=shop_home_active_1
Please post projects and questions to any of the social media sites below, and/or email me at [email protected]
Much Love and Yarn, Stephanie
Follow on Facebook Here! http://www.facebook.com/crochetverse
Follow on Instagram Here! Handle Name: Crochetverse
Follow on Ravelry Here! Shop Name: Crochetverse
Follow on Pinterest Here! Handle Name: Crochetverse
Follow on YouTube Here! Channel Name: Crochetverse
Follow on Twitter Here! Handle Name: Crochetverse
Follow on Etsy Here! Shop Name: Crochetverse
The information and photos in this posting are the sole copyrighted property of Crochetverse©2017. Please do not copy and paste any of the information contained within either electronically, verbally, or written in part or in whole. Instead, please share the DIRECT LINK to this posting only, and if you do, I thank you for sharing. You of course may sell anything you make from this pattern that you have made with your own two hands; no contract labor or mass productions are permitted. If you credit Crochetverse as the designer, that is greatly appreciated!