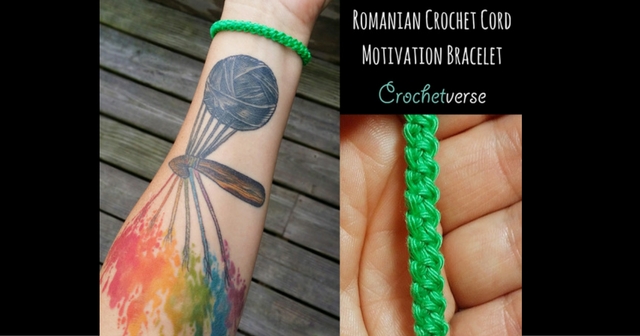 Good Monday morning! Last night as I was lying in bed, I was thinking about what I wanted to accomplish for the next day…a mental list of sorts.
So, I could later transfer it to my written list in the morning….
So, I could later edit my list and rewrite it so it was concise…
And…and…and…. LOL! (But true!)
I am *hoping* I am not alone in my maniacal list making obsessions, but without one, I feel lost and disorganized!
It got me to thinking how much a physical reminder of my goals was necessary for success. Something tangible for me to hold, touch, and look at.
So, I decided to create a small reminder bracelet to teach a NEW CROCHET SKILL and so each of you could make one and wear to remind you of goals you have…with a REWARD at the end! Read on for more! Okay, so you might want a butterfly bracelet more… but this DIY bracelet can still be charming in its own right!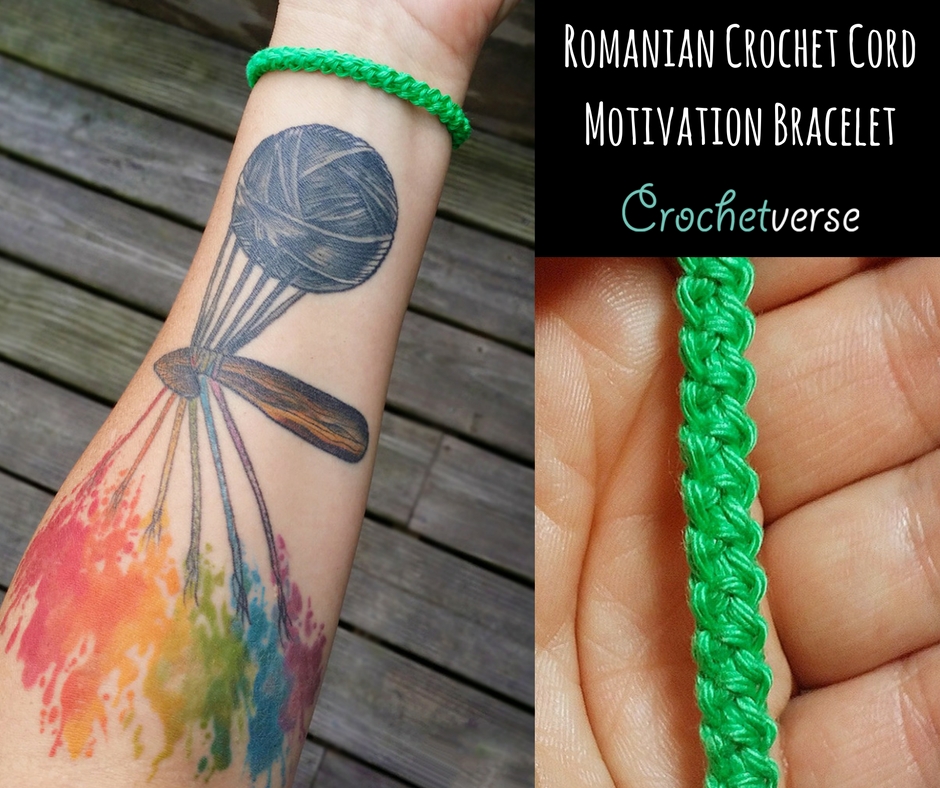 Here's the deal:
Make the bracelet (USING A KICK BUTT TECHNIQUE!) choosing a color that coordinates with your goal. Eat healthy? Green Calm in the face of stress? White More Loving and gentle with your partner? Red The ideas could go on and on!
2. Wear the bracelet. TIE that bad boy on. COMMIT. No bows permitted. KNOT that baby on. Nice and tight. (Be sure you make it loose enough so your wrist doesn't get agitated and what not!)
3. Every time you feel weak or straying from your goals, simply touch the bracelet. Let it remind you what you want for yourself. Take a deep breath, recenter, and carry on!
4. Every day you work diligently towards that goal with a good faith effort, DROP A QUARTER in a jar.
5. When you reach that goal, take all those quarters and go out and buy yourself a little treat or reward. Whatever that may be: a skein of yarn, your favorite cup of coffee, whatever!
Now, let's learn how to make this bracelet. It is a Romanian Cord Technique. Wow, do those folks do AMAZING things with string! This is a simple cord involving only a SINGLE CROCHET, so I thought it was a great one to begin learning with. You must explore more of the techniques once you master this. There are so many and they are breathtaking!
Here is an example of it in another application, I used it to create the "BRAIN" in this hat! I used Caron Simply Soft and an H hook, as it didn't need to be overly firm!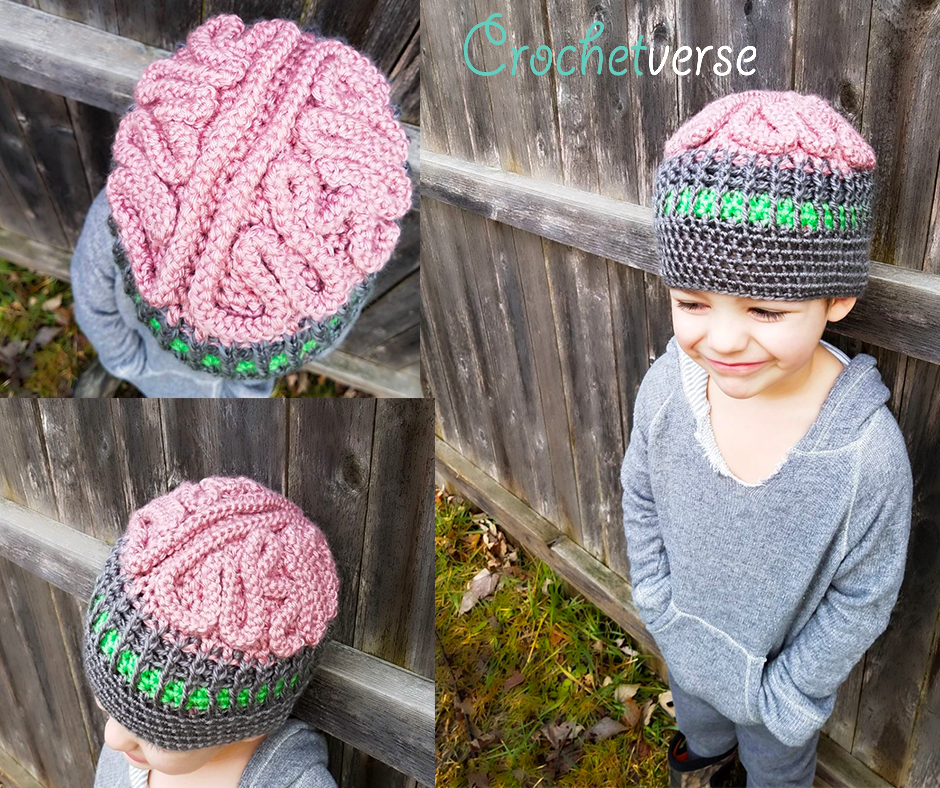 I am using an E hook and Fingering weight mercerized cotton.
You can use ANYTHING you like, just use a hook small enough so that your stitches are nice and tight. For example, If you choose something like Caron Simply Soft, I would recommend an F hook 🙂
To begin, Leave a long beginning tail to tie on later and CHAIN 3:
1: Sc in the 2nd ch from the hook and the next ch.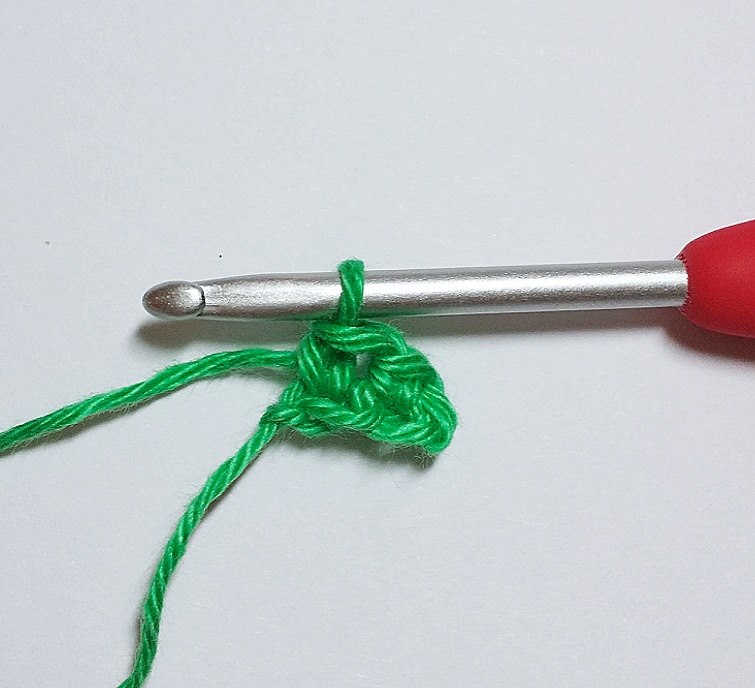 2: Do NOT chain, turn work as normal, SKIP the 2 sc you just made and work a standard sc in that ONE little loop chilling out on the left. Look at the arrow to help you locate it.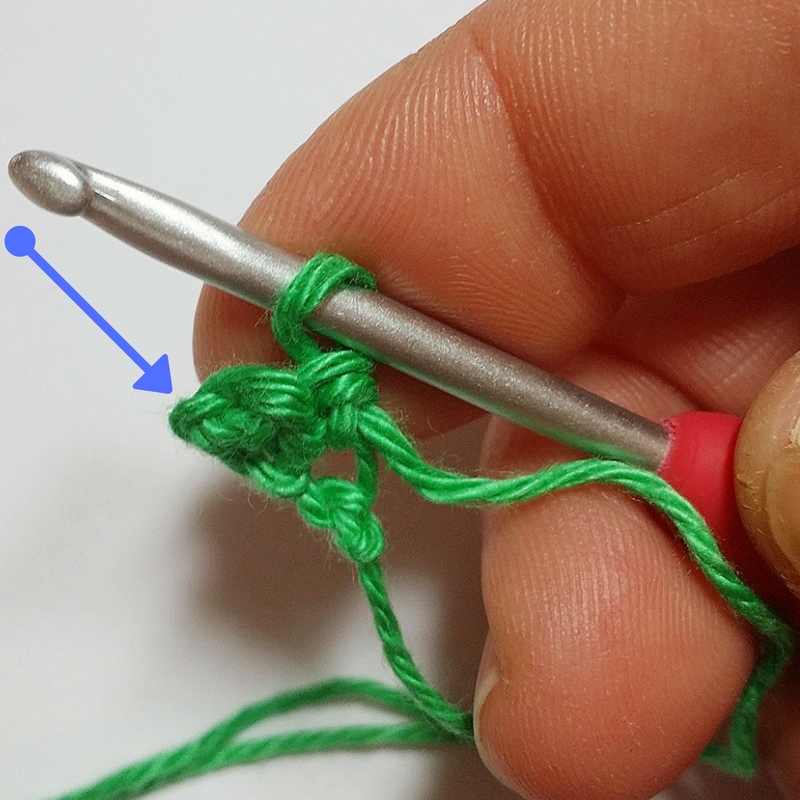 3: Now, look at your work, you will see 2 sets of 2 loops, look at the image below to help you locate it.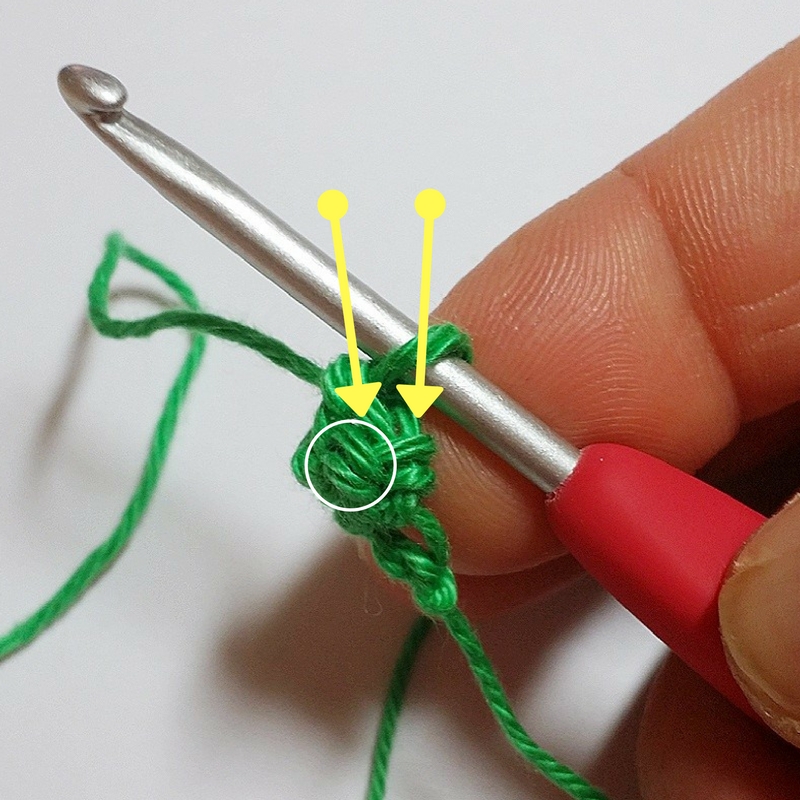 4: Work a standard sc in the pair of loops to the left first, inserting the hook from top to bottom underneath both loops, then do the same for the next set of 2 loops.
5: Turn and don't chain, you will see a similar set of 2 loops present themselves over and over and over again. Continue to turn the chain and work a sc into these two loops as you did above. Work until it is long enough for your bracelet, and tie off leaving a long tail to tie it to your wrist! You will end up with this textural gorgeous cording!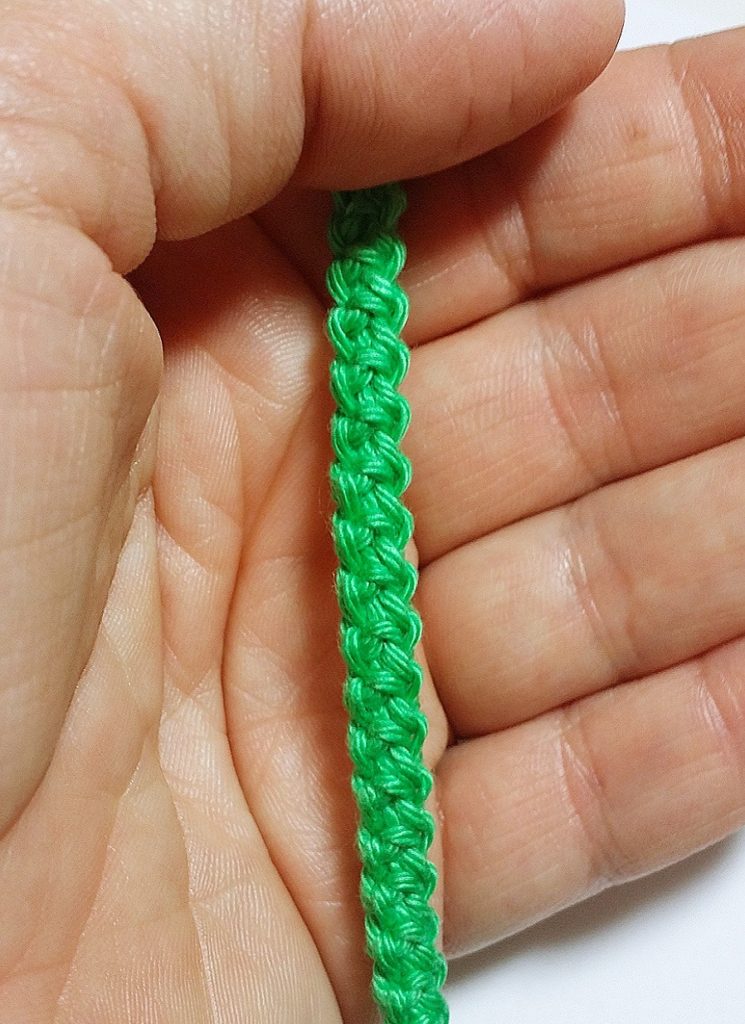 It's VERY strong and dimensional. You could use it for purse straps, ties on things, and embellishments too!
I would love to hear about your bracelets you made and the goals you set and what you rewarded youself with once you accomplished it! Head over to my Facebook page linked below and tell me!
Much Love and Yarn,
Stephanie
The information and photos in this posting are the sole copyrighted property of Crochetverse©2016. Please do not copy and paste any of the information contained within either electronically, verbally, or written in part or in whole. Instead, please share the DIRECT LINK to this posting only, and if you do, I thank you for sharing. You of course may sell anything you make from this pattern that you have made with your own two hands, no contract labor or mass productions are permitted. If you credit Crochetverse as the designer, that is greatly appreciated!