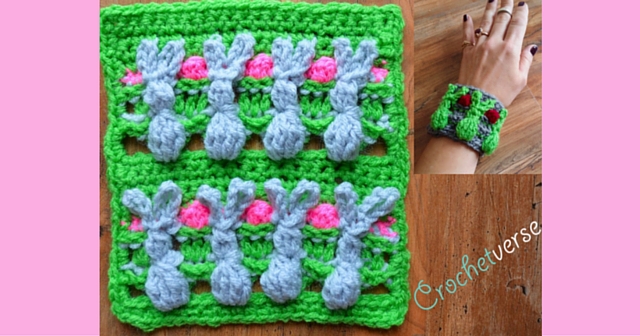 Ladies and gentlemen, I could not be more excited to show you what I've been working on.
I kid you not, I woke up in the middle of the night somewhere around 3am, and this idea came to me. A whole new stitch pattern. What I like best is that all those details are PART of the stitch pattern, there is nothing to sew on after!
Allow me to show you my dream pattern (LITERALLY! 😉 )
Bunnies in the Tulips and Zombie Bunnies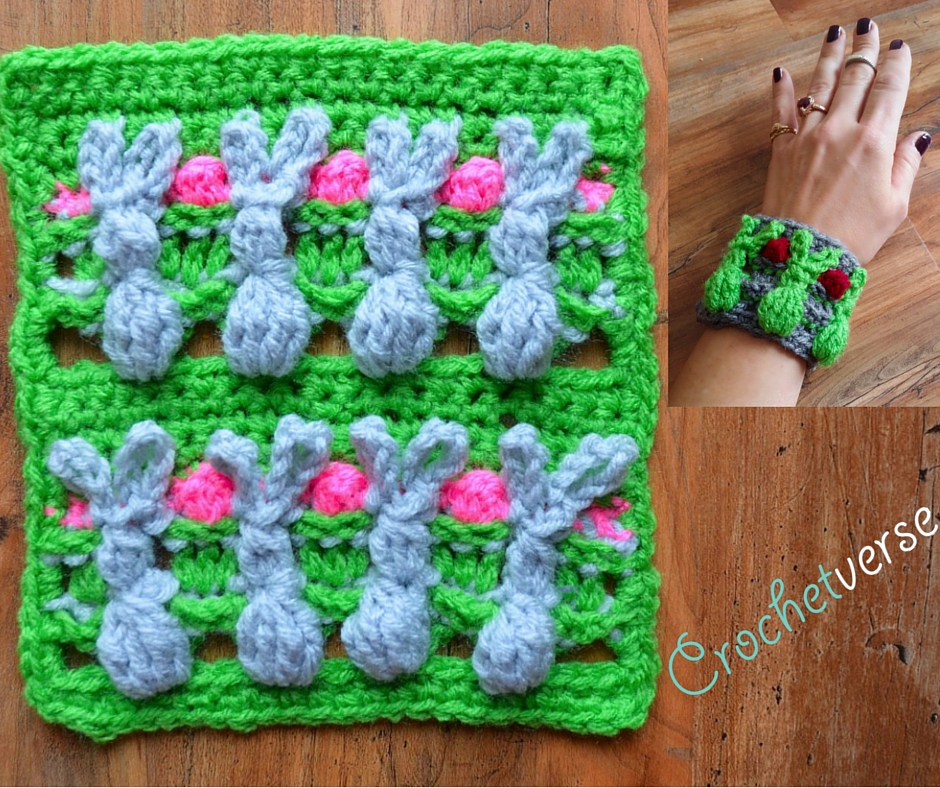 Get it on by clicking for ETSY HERE! and RAVELRY HERE!
You will learn to create this ENTIRELY new stitch pattern, "Bunnies in the Tulips" or alter your colors and create "Zombie Bunnies".
The pattern includes a TON of photos to guide you, you will learn THREE things:
How to create the stitch pattern. (It is a repeating pattern, all done in stitchwork. None of the features need sewing on). This can be applied to any project you like, scarf, blanket, hat, etc.
How to create the cuff bracelet shown
How to create a 6.5" x 6.5" afghan square that can be joined together or mixed with other squares.
The pattern shown used worsted weight yarn and an H hook, one may use any yarn and appropriate hook size for different sized results.
There are non conventional stitches within, BUT each is described with words and photos. I feel an intermediate crocheter could accomplish this with ease after a few repeats of the pattern are completed. It is a repeat of just 10 rows, so with some practice, the stitchwork becomes quite familiar.
The entire pattern and all info within is the sole property of Crochetverse/Stephanie Pokorny ©. You finished items may be sold as you wish, that you, the original pattern purchaser, has created with your own two hands. No farming out of labor or mass productions. No part of the pattern may be shared or resold anywhere at anytime.