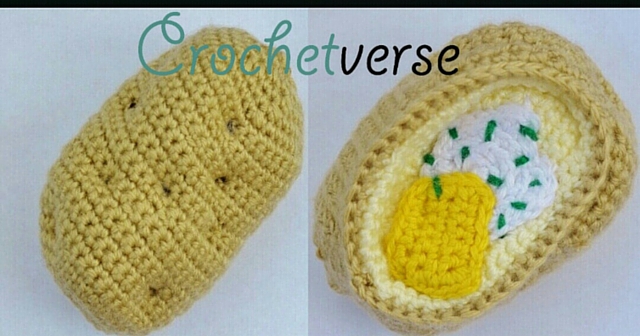 I'm unnaturally obsessed with crochet play food! This potato is no exception:
Best part?? You can "bake" it, OF COURSE, it has sour cream, butter, and chives, too. Come on, these are the best parts!
Love these little patterns, they work up quick, and are safe for almost any age, even when my 3 years old launches it across the room (often)
How so stinkin' cute would this be as a HOT POTATO game!! ??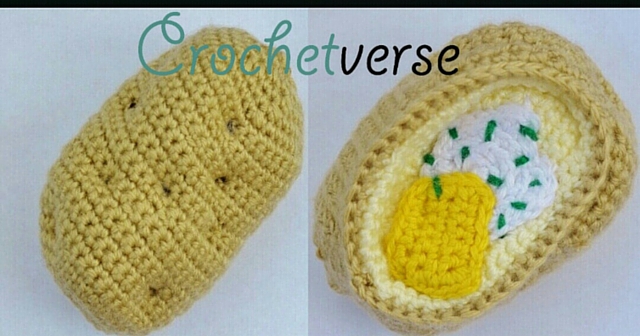 CLICK BELOW TO BE TAKEN TO THE STORE TO GET YOURS NOW:
CLICK HERE TO PURCHASE ON RAVERLY!
CLICK HERE TO PURCHASE ON ETSY!
Then head RIGHT BACK here when you're done to show off what you've made!