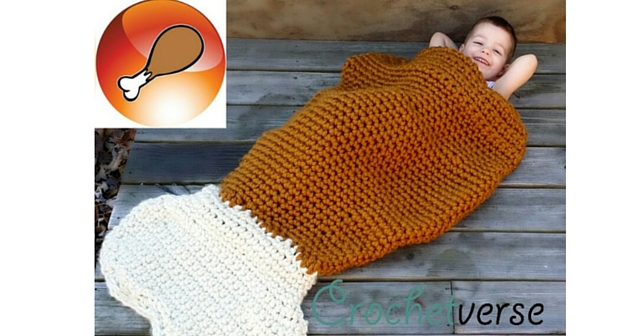 Greetings! I'm so tickled to show you all my latest light hearted creation!!
With Thanksgiving upon us, and with FULL knowledge I will be overeating and that unavoidable food coma will follow (Very grateful and blessed to have this!) I've have designed this adorable super bulky and cozy, chicken or turkey leg cocoon for you to recover in! Information on how to go infant sized for newborn photos of your little turkey now added!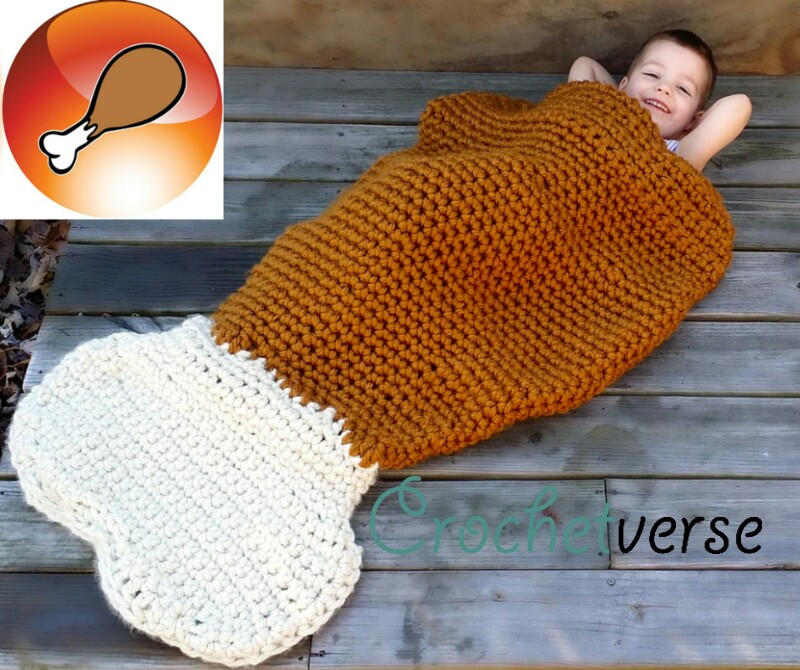 It literally can be completed in 3-4 hours!
Here is the newborn size worked up by Melissa of That Girl and Her Yarn!: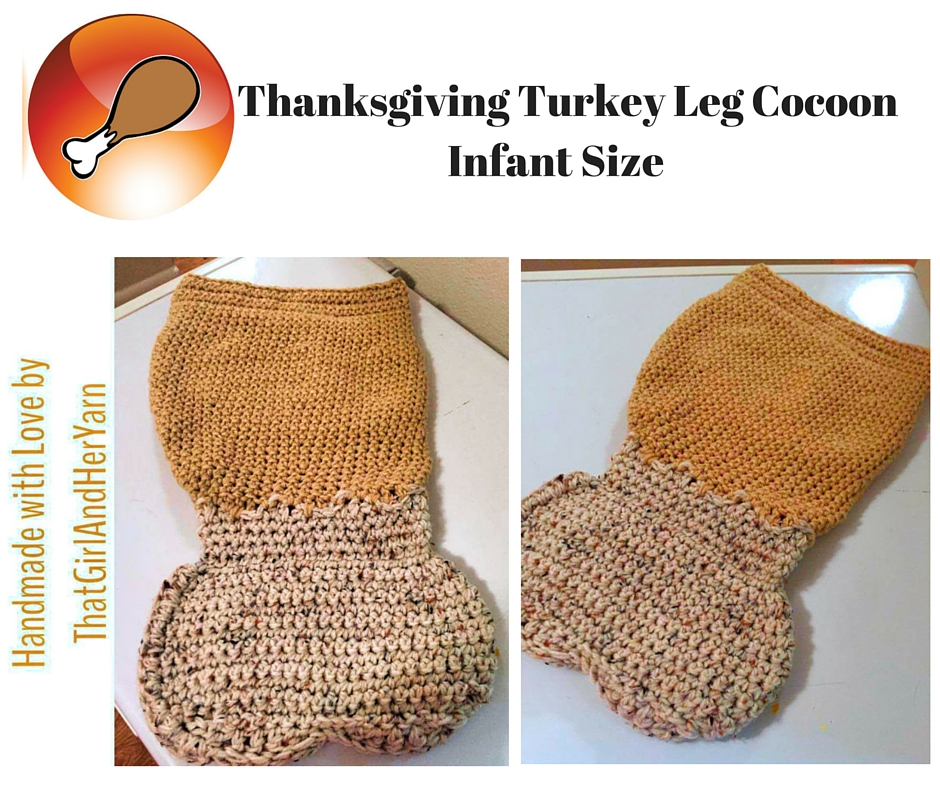 This uses a Size S hook (the new red one that is in all the store now and Amazon as well, I've seen it at Walmart, Joann, and Michaels!) The infant size used a K hook and worsted weight yarn.
It used Mega Bulky yarn (Size 7) as shown but I've given the information to substitue both Bulky yarn (Size 5) and regular Worsted yarn (Size 4)!
It is one size fits most up to an average adult, but give you information is added to make it longer or shorter for the super tall  or super tiny fried chicken lover in your life!
It literally is a 3 to 4 hour project!!
Pop over to get your copy on RAVELRY HERE! or ETSY HERE!! to pick up your copy, then whip that bad boy up and come to my FACEBOOK PAGE HERE!! and take your best food coma picture and post it!!!