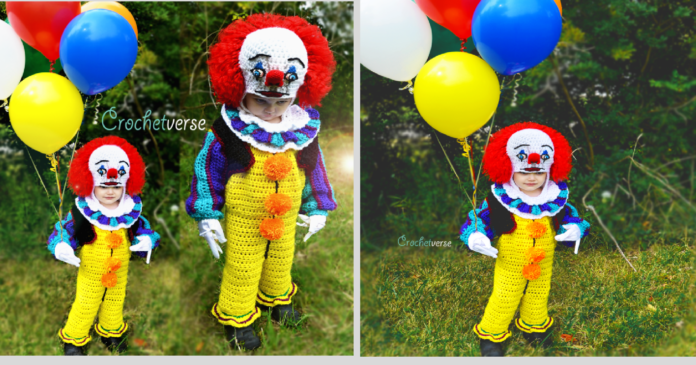 More to follow most definitely, but this creepy FULL CROCHET costume is fresh off my hooks and wanted to share!
PENNYWISE from IT!
Old School Version, well because he is scary level 100!
He is made based off of my Blank Canvas Onesie pattern here: http://www.ravelry.com/patterns/library/blank-canvas-onesie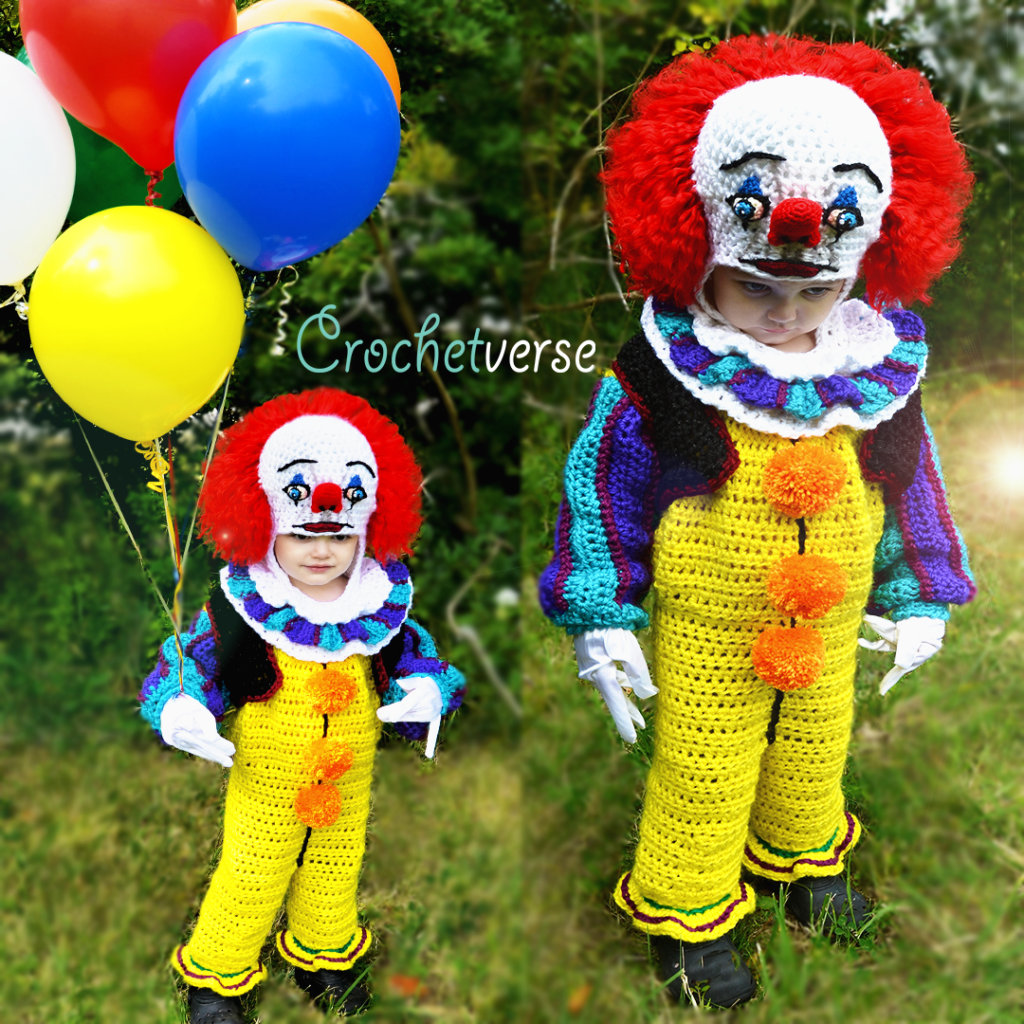 There is no pattern for Pennywise directly. He is made using the PLAIN blank canvas onesie pattern to which I altered and added to make him. 

Created over the course of one week using Caron Simply Soft
Yes, my baby loves dressing up & he gets ice cream as pay 

We go really *EXTRA* for Halloween around our house.
Even if it scares the pants off you, please don't drop kick him 

Is it heavy? Not more than a blanket. Hot? Sometimes it snows on Halloween in my parts!
Can it be adult sized? Sure, the pattern is from 0/3M – Men's XL! Create any size you wish! 
Much Love, Yarn, and Happy Halloween!
Stephanie
The information and photos in this posting are the sole copyrighted property of Crochetverse©2017. Please do not copy and paste any of the information contained within either electronically, verbally, or written in part or in whole. Instead, please share the DIRECT LINK to this posting only, and if you do, I thank you for sharing. You of course may sell anything you make from this pattern that you have made with your own two hands, no contract labor or mass productions are permitted. If you credit Crochetverse as the designer that is greatly appreciated!